Erin Gough wins the 2018 Readings Young Adult Book Prize
The winner of this year's Readings Young Adult Book Prize is Amelia Westlake by Erin Gough.
The Prize considers first and second works of young adult fiction and memoir from Australian authors. This year's shortlist included Between Us by Clare Atkins, Beautiful Mess by Claire Christian, Small Spaces by Sarah Epstein, Untidy Towns by Kate O'Donnell, This Mortal Coil by Emily Suvada as well as Gough's Amelia Westlake.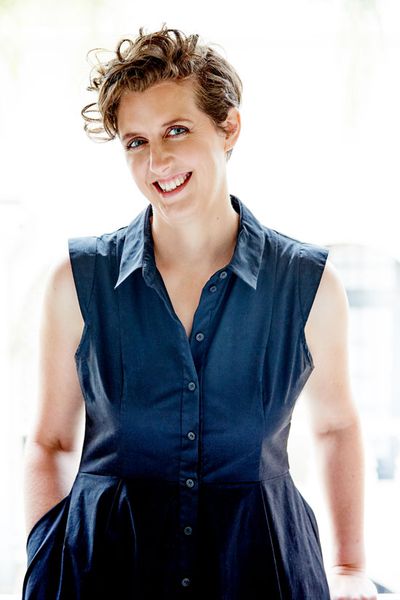 Amelia Westlake follows the story of Harriet Price (rule-abiding prefect) and Will Everhart (rule- breaking slacker). The two girls strike up an unlikely friendship when they decide to publish a controversial cartoon about a sexist teacher in the school newspaper under the pseudonym Amelia Westlake – an act that leads to further rebellion, and a romantic spark between Harriet and Will. Part queer rom-com, part feminist heist, Amelia Westlake is a joy to read.
Amelia Westlake was chosen as the winner by our panel of judges, including Readings YA book specialists Athina Clarke (Readings Malvern), Georgia Delaney (Readings Kids) and Mike Shuttleworth (Readings Hawthorn), as well as Readings marketing manager Nina Kenwood. The judging panel was rounded out by our guest judge, award-winning YA writer Melissa Keil, author of Life in Outer Space, The Incredible Adventures of Cinnamon Girl, and The Secret Science of Magic. The judging panel also received input from the Readings Teen Advisory Board.
Reflecting on the judging process, guest judge Melissa Keil said: 'It was an honour to participate in the judging panel for the 2018 Readings Young Adult Prize – though I was immediately presented with the challenging task of whittling down the wonderful shortlist to just one winner. The six books represent the enormous breadth of Australian young adult writing talent, with a diverse range of genres, themes and writing styles represented – each thoroughly different, but all deserving of an accolade. I hope that the Readings Young Adult Book Prize helps shine a light on these emerging YA voices, and gives all six authors the opportunity to reach a new and wider audience for their work.
Amelia Westlake struck a chord with this reader, not solely because of its biting social commentary and blisteringly relevant, timely themes, but because of its delightful execution. Erin Gough's writing is steeped in humour, wit and warmth, and deftness of touch that allows her characters to navigate the ups and downs of a romantic comedy narrative, while at the same time finding their way through the complex, thorny issues that the novel raises. Both female protagonists are beautifully real and relatable, funny, flawed and imperfect, and following their individual journeys and their budding relationship was a true pleasure to read.'
As winner of the Prize, Gough is awarded $3000.
Gough said of her win: 'Thank you Readings, I am so grateful for this honour. Readings and its dedicated booksellers do such an amazing job promoting Australian stories and connecting readers with books – this award is just one of the many ways it supports local authors. I feel especially honoured to have been shortlisted with five remarkable writers, whose work is a testament to the range of stories and breadth of talent in Australian YA. My delight is matched only by that of Amelia Westlake herself who, upon hearing the news, was rendered speechless.'
---
You can find out more about the Readings Young Adult Book Prize here.