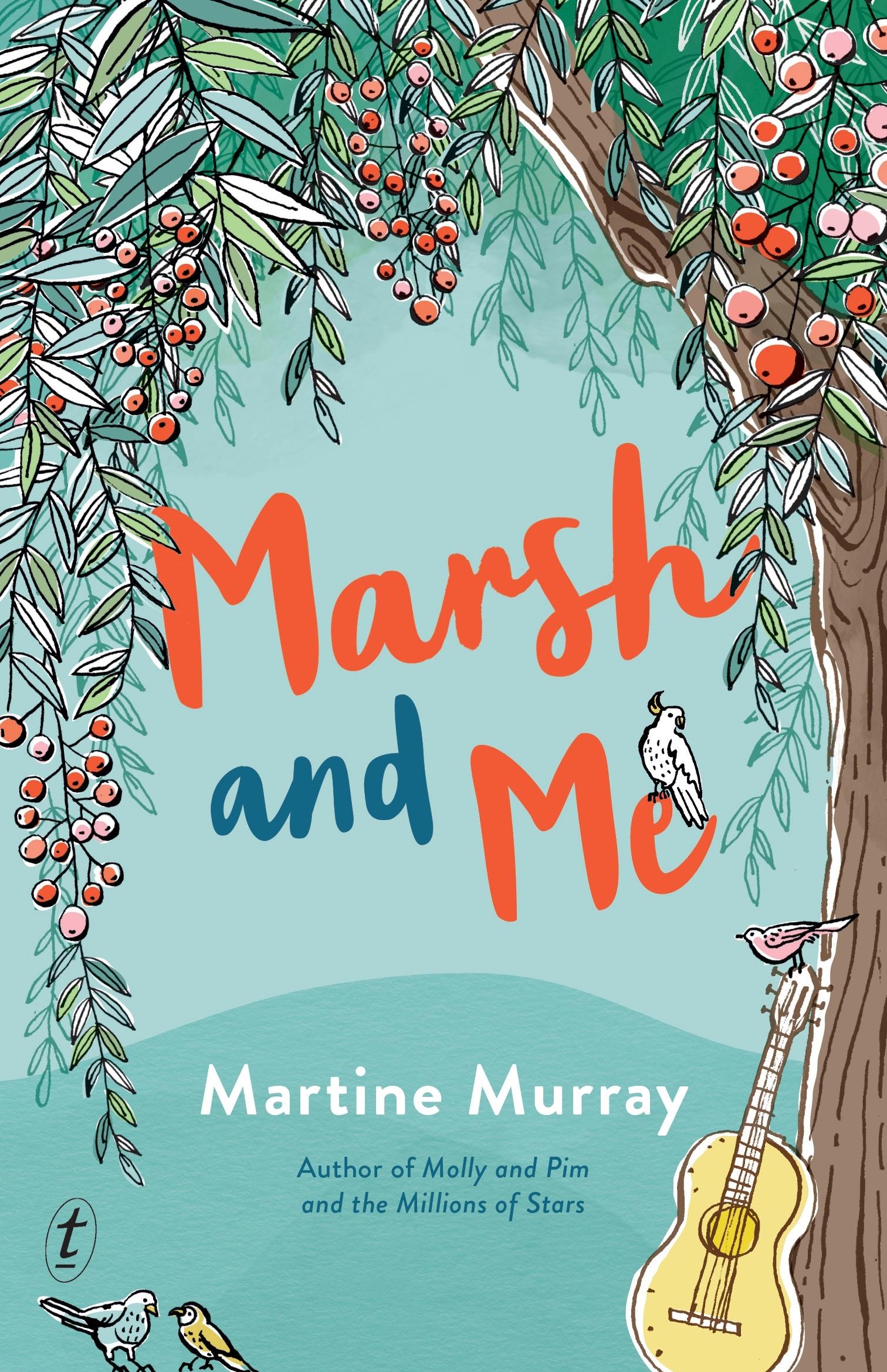 Marsh And Me
There's a hill out the back of Joey's house. Hardly anyone goes there-it's not a beautiful place, just a covered-over old rubbish tip. But Joey likes it up there. It's his hill-somewhere he likes to go to wonder about life. He longs to be the best at something, to be a famous astronaut, or mountain climber, to stand out.
When Joey discovers a tree house in an old peppercorn tree on the hill, he is annoyed that someone has invaded his special place. But he is also curious about who the intruder could be. But making contact isn't easy. The tree-house girl is wild and hostile and full of secrets-Joey needs to work out a way to win her over. And as he does, he finds a way to shine.
Marsh and Me
is a story about friendship and trust and learning to believe in yourself and what makes you special. Martine Murray's beautifully rounded characters, with all their self-doubts, yearnings and wise insights, will delight readers young and old.
Review
Joey M. Green is a boy with 'sensitivities', who rarely has the right words at the right time. He's a deep thinker, part of a loving family; he wonders about his place in the world. He plays his guitar secretly in his bedroom, dwells on the achievements of great men, and tries to avoid the well-meaning questions of his family. Other kids seem to fit seamlessly into friendship groups, while he only has self-assured and nature-obsessed Digby. Everything changes when Joey finds a treehouse-dwelling interloper in his special place – an otherwise unremarkable hill.
Marsh is an unnerving and fierce girl with a rich imagination. Her treehouse is home to dozens of carefully selected objects that are arranged with love and care, and which are the players in Marsh's timeless and odd fairytales. Joey is utterly enchanted (and sometimes infuriated) with Marsh's non sequiturs, her Serbian songs and her anachronistic outfits, but there is also much to worry about. Why isn't she in school? Does she have enough to eat? And why do her stories thrum with sadness and loss?
Marsh and Me is a stirring coming-of age-story with a wonderful main character. Joey is a believable delight; and his tentative, sometimes rocky, friendship with secretive Marsh rings true. Murray is a master of telling gentle stories, exploring the small worries and victories of daily life, revealing magic in the mundane. Joey undertakes a heroic journey in Marsh and Me, while never straying far from school, home and hill. He takes great leaps to pursue and preserve his connection with Marsh, and slowly, in the face of constant doubts, finds his voice and the bravery to express himself. For ages 9+.
---
Leanne Hall is a children's and YA specialist at Readings Kids. She is also the Grants Officer for the Readings Foundation.
This item is in-stock and will ship in 2-3 business days
Please note, our stock data is updated overnight, and availability may change throughout the day. Prices are subject to change without notice.