Cold Enough for Snow
Jessica Au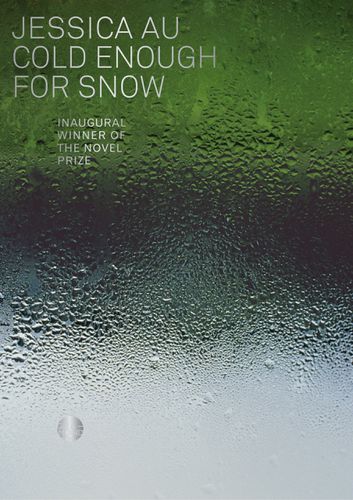 Cold Enough for Snow
Winner of The Readings New Australian Fiction Prize 2022
Winner of the 2023 Victorian Premier's Literature Awards for Fiction and Overall Literature
Winner of the 2023 Prime Minister's Literary Award for Fiction
The inaugural winner of The Novel Prize, an international biennial award established by Giramondo (Australia), Fitzcarraldo Editions (UK) and New Directions (USA). Cold Enough for Snow was unanimously chosen from over 1500 entries.
A novel about the relationship between life and art, and between language and the inner world - how difficult it is to speak truly, to know and be known by another, and how much power and friction lies in the unsaid, especially between a mother and daughter.
A young woman accompanies her mother on a holiday in Japan. The daughter has arranged their itinerary. They travel by train, visit galleries and churches chosen for their art and architecture, eat together in small cafés and restaurants and walk along the canals at night, on guard against the autumn rain and the prospect of snow. All the while, they talk, or seem to talk: about the weather, horoscopes, clothes and objects; about the mother's family in Hong Kong, and the daughter's own formative experiences. But uncertainties abound. How much is spoken between them, how much is thought but unspoken?
Cold Enough for Snow is a reckoning and an elegy: with extraordinary skill, Au creates an enveloping atmosphere that expresses both the tenderness between mother and daughter, and the distance between them.
Review
A woman and her mother are travelling through Japan in late October. Under a perpetual mist of light rain, they visit galleries and temples, think about art, reminisce about their family's history in Hong Kong, and walk famed landmarks of Tokyo, Osaka and Kyoto. Their travels trigger an array of memories in the daughter – of childhood visits to Hong Kong, of her hunger to belong to a cultured world at university, of long shifts serving badly behaved diners at Chinese restaurants. Each scene unfolds with a spare elegance, but underneath simmers a sense of unease. Is there something strange with the picture we're seeing?
There's a lot of excitement around Melbourne author Jessica Au's Cold Enough for Snow, which won the inaugural Novel Prize, a prestigious manuscript award established by publishers Giramondo (Australia), Fitzcarraldo Editions (UK) and New Directions (US). Au's novel was unanimously chosen from more than 1500 entries and it's easy to see why. Au wields her words like watercolour, layering depth and dimension to small scenes, her precise details feathering out and blooming with larger intent and meaning. The mother- daughter relationship is still but deep. Intimacy is shown in the small allowances the two make for one another's personal quirks: the daughter choosing not to deflate her mother's enthusiasm for horoscopes, the mother quietly listening to herdaughter's university-educated opinions about art. At one point, the narrator marvels over a sculpture's realism: 'I felt that nothing I had ever done had lived in this way'. The same can't be said of Au, who has created something alive with missed connections and quiet seismic shifts.
At just under 100 pages, this powerful exploration of family, creation and regret also plays with elements of time and perspective. I finished this book in one sitting, but immediately wanted to read it again, to savour its exquisite prose and tease out its slippery construction. With its compelling mix of dream-like moodiness and cool, measured cadence, Cold Enough for Snow will appeal to admirers of Jhumpa Lahiri's Whereabouts, but really it deserves to be read by fans of literary fiction everywhere. How wonderful that thanks to the Novel Prize, it will be.
---
Jackie Tang is the editor of Readings Monthly.
This item is in-stock at 8 shops and will ship in 3-4 days
Our stock data is updated periodically, and availability may change throughout the day for in-demand items. Please call the relevant shop for the most current stock information. Prices are subject to change without notice.