Cloudwish
Fiona Wood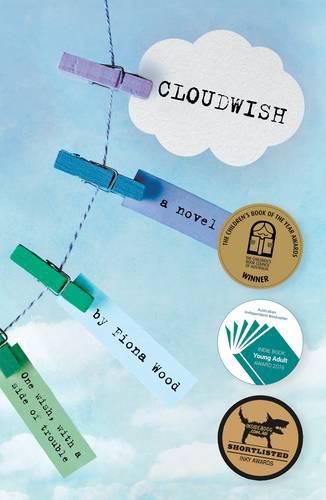 Cloudwish
CBCA Book of the Year Award Winner (Older Readers) 2016
For Van Uoc Phan, fantasies fell into two categories: nourishing, or pointless. Daydreaming about Billy Gardiner, for example? Pointless. It always left her feeling sick, as though she'd eaten too much sugar. And there was zero chance of a pay-off, because it was a truth universally acknowledged that he only ever went out with girls like Pippa or Tiff or Ava.
At sixteen, Van Uoc Phan, a scholarship student, has always believed in keeping a low profile: real life will start when school finishes. But when she attracts the attention of popular Billy Gardiner, she finds herself in an unwelcome spotlight. As she struggles to reconcile fantasy Billy with real Billy, she is also grappling with the growing suspicion that she may have accidentally wished his affection into existence. But that can't possibly have happened, can it?
Van Uoc has always tried to live according to the Jane Eyre standard: What would Jane do?
If only things were that simple!
Real life is no longer on hold, and Van Uoc is quickly discovering who she really is.
This item is in-stock at 3 shops and will ship in 3-4 days
Our stock data is updated periodically, and availability may change throughout the day for in-demand items. Please call the relevant shop for the most current stock information. Prices are subject to change without notice.