Every Version of You
Grace Chan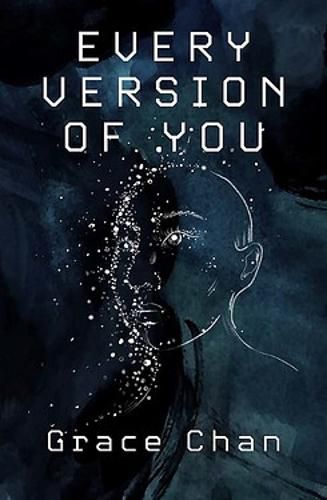 Every Version of You
In late twenty-first century Australia, Tao-Yi and her partner Navin spend most of their time inside a hyper-immersive, hyper-consumerist virtual reality called Gaia. They log on, go to work, socialise, and even eat in this digital utopia.
Meanwhile their aging bodies lie suspended in pods inside cramped apartments. Across the city, in the abandoned 'real' world, Tao-Yi's mother remains stubbornly offline, dwindling away between hospital visits and memories of her earlier life in Malaysia.
When a new technology is developed to permanently upload a human brain to Gaia, Tao-Yi must decide what is most important: a digital future, or an authentic past.
Never Let Me Go meets Black Mirror, with a dash of Murakami surrealism thrown in, this is speculative literary fiction at its best.
Review
In Grace Chan's debut novel, we meet Tao-Yi in the year 2087. She and her friends are ushering in the new year at a virtual beach party, unaware that a new leap in technology is about to change not just their lives, but the very nature of their existence.
The novel's version of the future is close to home, both thematically and quite literally. The anxieties conjured are uncomfortably familiar – our increasingly virtual existence, our waning natural environment and the loneliness, both personal and existential, incited by both. Chan's vision of 2080s Melbourne is also tied to our present by familiar street names and recognisable packaged foods. It can be jarring, especially in speculative fiction, to have one's suspension of disbelief pulled back toward mundane reality through mention of a branded item more frequently seen on last week's shopping list. It feels quite fitting, though, to use this device in a story that is very much about versions of existence, both real and unreal – and whether we can truly draw a clear line between the two.
However, it isn't until the second half of the novel that the story starts unfolding into something more delicate and, for me, more meaningful. Chan quietly changes gears midway through, shifting this from a relatively plot-driven, Black Mirror-style addition to the post-apocalyptic bookshelf, into a nuanced and thought-provoking novel – not of 'the human experience', but of subjective human experiences.
Every Version of You is a strong debut, and it shines brightest in the moments where Chan allows her empathy and her philosophical leanings to take the reins. I was caught off-guard by how deftly, and how believably, the novel came together to form an apocalypse which was equally a utopia.
Molly Smith is from Readings Emporium
This item is in-stock at 5 shops and will ship in 3-4 days
Our stock data is updated periodically, and availability may change throughout the day for in-demand items. Please call the relevant shop for the most current stock information. Prices are subject to change without notice.