After Sappho
Selby Wynn Schwartz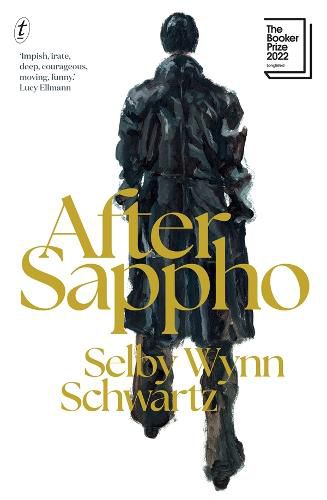 After Sappho
What did we want? To begin with, we wanted what half the population had got by just being born.
It's 1895. Amid laundry and bruises, Rina Pierangeli Faccio gives birth to the child of the man who raped her - the man she has been forced to marry. Unbroken, she determines to change her name and, alongside it, her life.
Now 1902. Romaine Brooks sails for Capri. She has barely enough money for the ferry, nothing for lunch; her paintbrushes are bald and clotted. But she is sure she can sell a painting - and is fervent in her belief that the island is detached from all fates she has previously suffered.
In 1923, Virginia Woolf writes: I want to make life fuller - and fuller.
Told in a series of cascading vignettes, featuring a multitude of voices, After Sappho reimagines the lives of a brilliant group of feminists, sapphists, artists and writers in the late nineteenth and early twentieth century as they battle for liberation, justice and control over their own lives.
Sarah Bernhardt, Colette, Eileen Gray, Lina Poletti: these are just a few of the women (some famous, others hitherto unsung) sharing the pages of a novel as fierce as it is luminous. Lush and poetic, furious and funny, After Sappho celebrates the women and trailblazers of the past - and offers hope for our present, and our futures.
Review
With After Sappho, Selby Wynn Schwartz takes an entrancing look at art, sapphism, feminism and the emancipation of women in 19th- and 20th-century Europe. Not just a feminist manifesto, After Sappho is also a testimony to the beauty of women – not in a material sense, but rather in celebration of their intelligence, their strength (both quiet and boisterous) and their endurance to keep fighting for a better future.
Using a multitude of storylines expressed in short vignettes, Schwartz dives right into the heart of the patriarchal systems designed to place women as subordinate to men. In re-imagining the lives of noted figures such as Gertrude Stein, Romaine Brooks and Josephine Baker, as well as lesser-known writers such as Rina Faccio Pierangeli, Schwartz details the harsh oppression these women faced, from being denied an education to the transactional nature of their marriages to abusive men – one even to her rapist. But from the depths of this darkness, Schwartz shines a light, connecting these women's struggles to the likes of women in the past. Though they may live like the cursed prophet Cassandra, whose words were always dismissed and forgotten, they are buoyed by the gentle power of Sappho, whose writing exemplifies the support that women can offer each other, in both friendship and love.
One storyline follows Virginia Woolf at the beginning of her writing career, highlighting the brightness and cleverness that would make her one of the most prominent modernist authors known today. Although many of the other women Schwartz writes about have been largely forgotten, Schwartz begs us to look back and acknowledge the potential they had, the passion they held in their hearts and the tenderness they had for one another. There is a delicacy to those bonds women have, an invisible string that connects them, which Schwartz honours with her equally beguiling prose.
After Sappho is not just a tribute to the women of the past, but a call for women in the present to continue this legacy, to embrace every feminine and womanly thing about you – however you choose to define it – despite any adversity the world throws against you.
---
Aurelia Orr is a bookseller at Readings Kids.
This item is in-stock at 3 shops and will ship in 3-4 days
Our stock data is updated periodically, and availability may change throughout the day for in-demand items. Please call the relevant shop for the most current stock information. Prices are subject to change without notice.