The Killing Code
Ellie Marney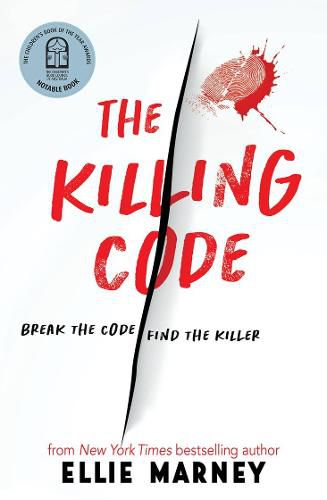 The Killing Code
'Miss Sutherland … what would you say if I told you I might be able to offer you a job helping the war effort?'
World War II is raging across Europe and on the Pacific front. Kit Sutherland is hiding a huge secret when she is unexpectedly recruited to work as a young codebreaker at Arlington Hall, a US Signals Intelligence facility.   

When Kit's roommate doesn't return home from a dance, it sparks a search that ends in a gruesome discovery. And soon it turns into a horrifying pattern: Government girls are being murdered in Washington, DC.    
Kit joins forces with three other girl codebreakers, Dottie, Moya and Violet, and as they work to crack the killer's code, two things become terrifyingly clear: the murderer they're hunting is getting closer every moment … and Kit's own secret could put her in more jeopardy than she ever imagined.
Review
During the Second World War, while the men are away, a secret group of girls do their part for the United States war effort by cracking coded international messages. Kit is one of these codebreakers, working alongside some brilliantly talented young women. But Kit has a secret – she is not who she says she is. Taking on a new identity was a simple and easy way for her to start a new life. But her intelligent mind led her to a job working for the government. If anyone discovers her fraudulent identity, she will be in serious danger.
Kit makes friends with her ambitious roommate, Dottie; her attractive supervisor, Moya; and Violet, a girl working in the segregated unit for Black codebreakers. Kit is happy and thriving, with real friends, a budding romance and meaningful work. That is, until a government girl is murdered.
Kit and her friends soon learn of multiple girls being murdered, all in a similar pattern. Unsatisfied with the police's minimal effort to catch the killer, Kit, Dottie, Moya and Violet decide to investigate the cases and find the killer themselves. Kit is on a mission against the clock, trying to crack this code while also protecting her own secrets.
This engaging murder mystery paints a vivid picture of the 1940s, with its portrayals of fashion, dazzling parties and everyday life during the war. Filled with complex and intelligent female characters, The Killing Code explores themes of racism, segregation and queer romance, as well as the sexist attitudes of the time that assumed women could not be as clever or as useful as men.
Best suited for more mature readers due to its depictions of violence, this is a fantastic read for ages 14+.
---
Emma James is from Readings Doncaster
This item is in-stock at 7 shops and will ship in 3-4 days
Our stock data is updated periodically, and availability may change throughout the day for in-demand items. Please call the relevant shop for the most current stock information. Prices are subject to change without notice.