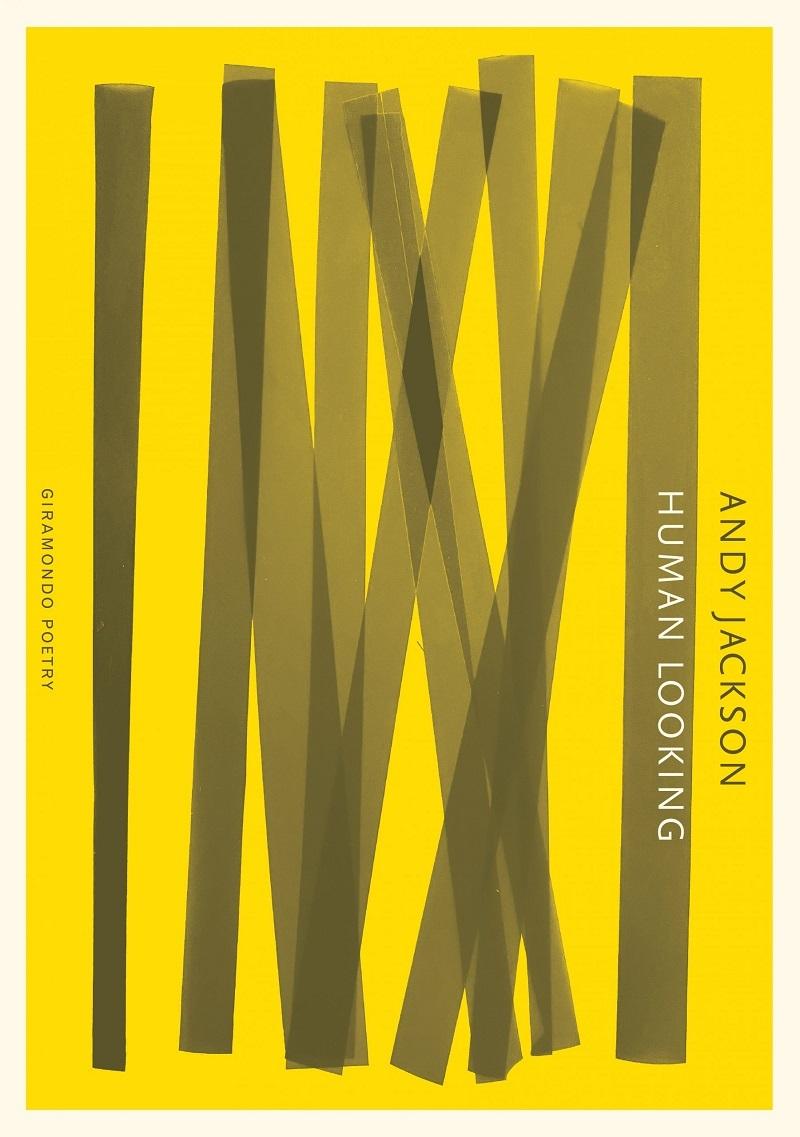 Human Looking
The poems in
Human Looking
speak with the voices of the disabled and the disfigured, in ways which are confronting, but also illuminating and tender. They speak of surgical interventions, and of the different kinds of disability which they seek to 'correct'. They range widely, finding figures to identify with in mythology and history, art and photography, poetry and fiction.
A number of poems deal with unsettling extremes of embodiment, and with violence against disabled people. Others emerge out of everyday life, and the effects of illness, pain and prejudice. The strength of the speaking voice is remarkable, as is its capacity for empathy and love. 'I, this wonderful catastrophe', the poet has Mary Shelley's monstrous figure declare. The use of unusual and disjunctive - or 'deformed' - poetic forms, adds to the emotional impact of the poems.
Review
Andy Jackson has written several acclaimed poetry collections, and returns this year with Human Looking. Readers may be familiar with Jackson's work through his contribution to the anthology Growing Up Disabled in Australia. When I think of poets writing about disability in Australia, I think of Andy Jackson.
The collection opens with several personal poems about Jackson's medical history – largely unnamed – exploring the concept of 'opening' and beginning a story through a surgical lens. Jackson also uses documents from his own life as a poetic device to explore what disability means to him and how he has been othered.
In the latter part of Human Looking, Jackson engages with historical texts and photographs about disability, sometimes questioning the past with anger. I found this section particularly thought-provoking and was captivated by poems where the speaker of the poem is not the poet, where Jackson uses poetry to take on other voices and dialogues about disability, the idea of personal tragedy and family heartbreak, and the othering of disabled people. In taking on the voice of Frankenstein's monster, Jackson declares 'I, this wonderful catastrophe' – and this collection certainly argues that he is, as are all disabled people.
Throughout the collection, there is an interesting connection between the body and form that explores presentation and disfigurement. Two lines in particular stood out to me in this respect: 'no human form is frightening in itself', and 'I'm not the god of poetry, / but of sculpture and volcanoes'. It is fitting then that Jackson uses many different poetic forms throughout – this is a particular strength of the collection. Many of these poems reward deeper re-reading and further consideration of the historical implications and artworks referenced – there is a generous notes section at the back of the book that will aid the reader in this. Human Looking is a strong and intriguing work.
---
Clare Millar is from Readings online.
This item is in-stock and will ship in 2-3 business days
Please note, our stock data is updated overnight, and availability may change throughout the day. Prices are subject to change without notice.