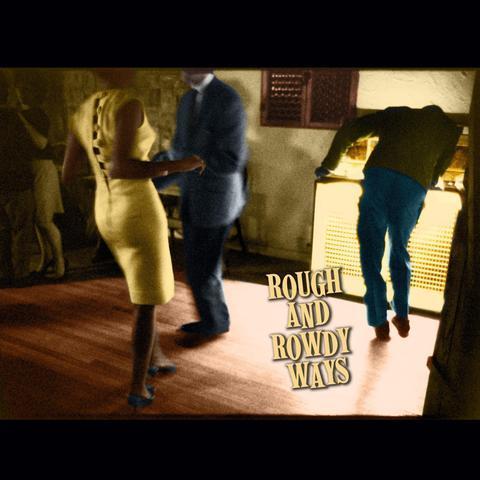 Rough and Rowdy Ways
Rough and Rowdy Ways
, the first album of original songs from Bob Dylan in eight years. The album follows the recent release of two other songs from the forthcoming
Rough and Rowdy Ways
: The album's lead-off track, "I Contain Multitudes," and the nearly 17-minute epic "Murder Most Foul," which will appear on its own separate disc in the CD album package.
The 10-track
Rough and Rowdy Ways
is Bob Dylan's first album of new songs since becoming the only songwriter to receive the Nobel Prize for Literature in 2016; an award bestowed upon him by the Swedish Academy "for having created new poetic expressions within the great American song tradition." He has released seven studio albums within the past 23-years; a creative span that also included the recording of an Oscar- and Golden Globe-winning composition, "Things Have Changed," from the film Wonder Boys, in 2001; a worldwide best-selling memoir, Chronicles Vol. 1, which spent 19 weeks on the New York Times Best Seller List, in 2004 and was recently named the greatest rock memoir of all time by Rolling Stone. He is the recipient of the Officier de la Legion d'honneur in 2013, Sweden's Polar Music Award in 2000, a Doctorate from the University of St. Andrews in Scotland, and numerous other honors.
Bob Dylan has sold more than 125 million records around the world. Rough And Rowdy Ways is the artist's 39th studio album.
Review
Bob Dylan, always sitting pretty at the top of the songwriter tree, has delivered us an album definitely of its time. Not one to deliver us random old tunes and musings during this time of social distancing, Dylan instead dropped three new tracks online. Nestled within a global pandemic, panic, violence, protests on the streets, and an impending presidential election, its timing and importance cannot be denied.
Dylan's thirty-ninth studio album is also his first collection of original songs in eight years. That these tracks are new in no way diminishes the quality. He quotes historical figures, and references pop culture, places, cinema, song and literature – and gives us ten tracks of legendary Dylan who sounds like he's just starting all over again.
Some of the tracks, such as the seventeen-minute 'Murder Most Foul' and the much shorter 'I Contain Multitudes', are practically spoken word poetry with a background wash of incidental music. 'False Prophet' is more of a rhythm and blues shuffle. It draws inspiration and elements from a 1954 blues number from Billy 'the kid' Emerson. As a side note, the image accompanying the track on YouTube shows a person with a skeleton for a face and a shadow whose outline bears a striking resemblance to one D. Trump. Listen and judge for yourself. This is a double album in which 'Murder Most Foul' takes up a whole disc.
Dylan has often sung with a menacing tone while at the same time telling tales of impending doom, always bringing us one step closer to world's end. However, his trademark wit and turn of phrase adds a levity that balances out the rage.
---
Lou Fulco works as a bookseller at Readings Hawthorn.
This item is in-stock and will ship in 2-3 business days
Please note, our stock data is updated overnight, and availability may change throughout the day. Prices are subject to change without notice.