The Girl Who Came Out of the Woods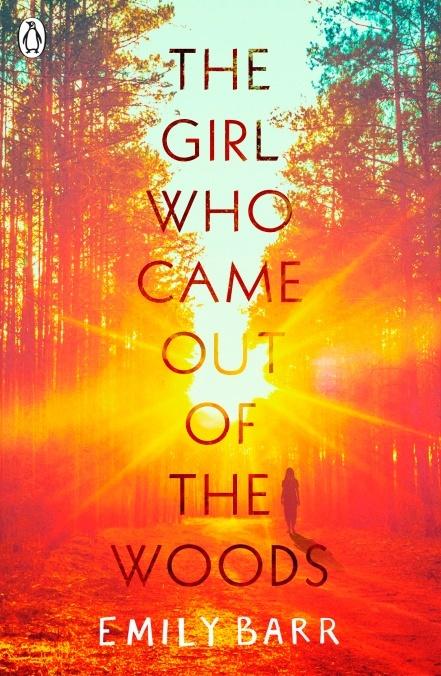 The Girl Who Came Out of the Woods
I've been trapped here for days. What if I die here? I decided to write down my story so that one day, when I'm discovered, they will know who I was and why I was here.
Arty has always lived in the Clearing, a small settlement in the forests of south India. But their happy life, hidden from the rest of the world, is shattered by a terrible accident. For the first time in her sixteen years, Arty must leave the only place she's ever known, into the outside world she's been taught to fear.
Her only goal is to get help from a woman called Tania, who used to live in the forest, and the Uncle she knows is out there, somewhere. As she embarks on the terrifying journey, pursued by an enemy she can't fathom, Arty soon realises that not everyone is to be trusted. She's looking for answers, but what she'll learn from Tania and Uncle Matthew is a shocking truth about her past.
Everything is changing too fast for this girl who came out of the woods, and is she running into a trap…?
Review
Artemis was raised in a secluded forest in India, part of a tiny community trying to create a place where humans could live together in peace and harmony. Arty grew into a teenager without having any contact with the outside world: no electricity, no internet, no money, and no violence. Her only knowledge of the world beyond came from old books and vague conversations with the older group members about the corruption of 'the Wasteland'.
Arty loves her safe, familiar life in the forest clearing, but when tragedy strikes she is forced to leave. Arty's lack of experience and her positivity make her charmingly naïve and worryingly adventurous. Her worst nightmare already came true when she had to flee her beloved clearing, and yet a sinister note lingers in the air. As she explores the real world she befriends strangers and realises that not everyone can be trusted. Chapters move between Arty's travels and someone, somewhere, imprisoned in a basement. Readers can't escape the sense that Arty is on a course to disaster. Yet, as terrible as the world appears, she still manages to celebrate its beauty, from the wonder of tasting ice cream for the first time to the magic of cinema.
The Girl Who Came Out of the Woods is original in its concept. It has the feel of a thriller but it deals with issues ranging from the patriarchy and capitalism to social media addiction. Full of evocative language, it captures the confusion and fear of navigating an unfamiliar world.
Suitable for readers 13+.
---
Daniella Robertson is a children's and YA specialist at Readings Malvern.
This item is in-stock and will ship in 2-3 business days
We are currently experiencing delays in processing and delivering online orders. Click here for more information.
Please note, our stock data is updated overnight, and availability may change throughout the day. Prices are subject to change without notice.