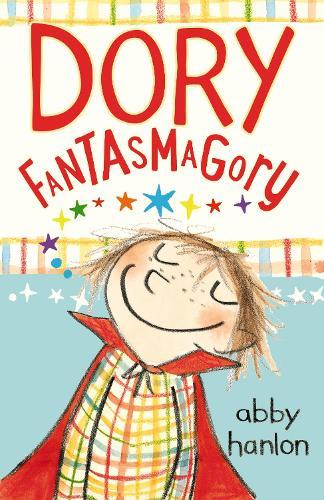 Dory Fantasmagory
My name is Dory, but everyone calls me Rascal. This is my family. And I'm the littlest.
Meet Dory - an irresistible scamp with a huge imagination. Dory's the youngest in her family, which STINKS because it means everyone's always too busy to play with her. Or worse! They call her too little to join in.
Luckily Dory has plenty of friends to keep her company - even if everyone else says they're just imaginary. And Dory has a lot to do: outsmarting the monsters that live in her house, escaping from prison (aka time-out) and exacting revenge on her sister's favourite doll…
Fully illustrated throughout, and with perfect-for-bedtime length chapters, this adorable little mischief-maker is sure to capture your heart.
Review
Reality and imagination blend seamlessly on every page of this story as a little girl (aged six and the youngest of three) copes with being constantly elbowed out of her siblings' games. Dory's brother and sister find endless things to pick on: they don't like her onesie, they don't like her silly questions, she's too babyish, etc! Eventually poor Dory starts to question herself. Perhaps they're right, she wonders. ("I still overflow everything I pour"… there are so many lines like this that parents and children will identify with.)
But when the siblings invent a terrifying character to keep Dory out of their way, Dory's imagination becomes the triumph of the story and indeed eventually secures her a place in one of their games.
Although children of around 6 will identify with Dory, older readers will love the humour too and perhaps enjoy looking back on how 'young and silly' they used to be, so I highly recommend this illustrated story to anyone from 5-9 (and it's a great one to share with the whole family).
Emily Gale is the Online Children's Book Specialist.
This item is in-stock and will ship in 2-3 business days
Please note, our stock data is updated overnight, and availability may change throughout the day. Prices are subject to change without notice.