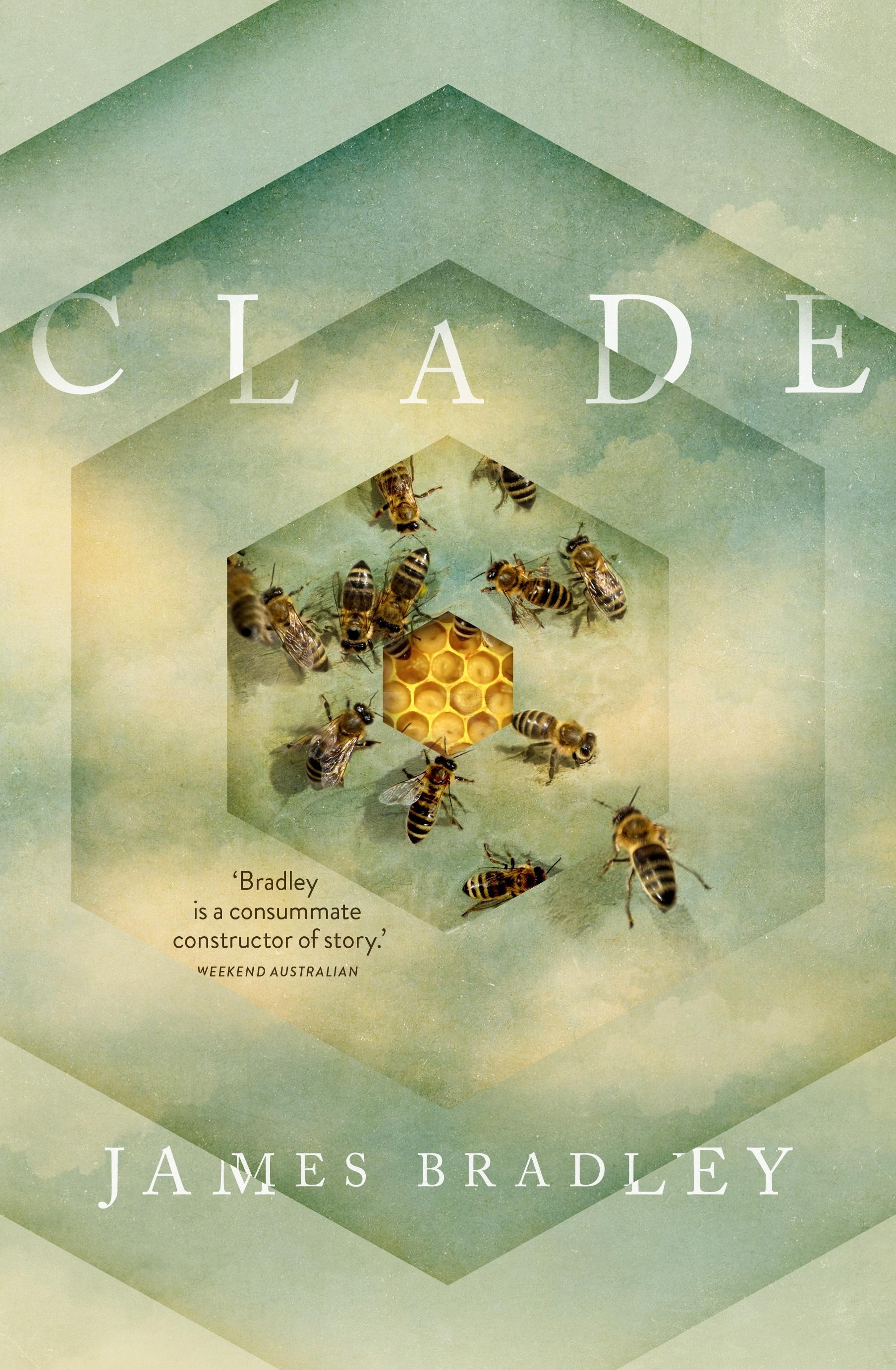 Clade
A provocative, urgent novel about time, family and how a changing planet might change our lives, from James Bradley, acclaimed author of
The Resurrectionist
and editor of
The Penguin Book of the Ocean.
Compelling, challenging and resilient, over ten beautifully contained chapters, Clade canvasses three generations from the very near future to late this century. Central to the novel is the family of Adam, a scientist, and his wife Ellie, an artist. Clade opens with them wanting a child and Adam in a quandary about the wisdom of this. Their daughter proves to be an elusive little girl and then a troubled teenager, and by now cracks have appeared in her parents' marriage. Their grandson is in turn a troubled boy, but when his character reappears as an adult he's an astronomer, one set to discover something astounding in the universe.
With great skill James Bradley shifts us subtly forward through the decades, through disasters and plagues, miraculous small moments and acts of great courage. Elegant, evocative, understated and thought-provoking, it is the work of a writer in command of the major themes of our time.
Review
James Bradley's new novel has been eagerly awaited. The wait has been well worth it – Clade is the first book I've read in 2015 and I'm already wondering how many literary prizes it will win. Clade consists of ten complete stories, or chapters, following the Leith family from the present day to a frightening but possibly realistic future.
As the book opens, Adam and Ellie are trying to conceive. Ellie pursues IVF treatment in their home city of Sydney while Adam, a scientist, keeps in touch from a remote station in Antarctica. While he waits to hear whether she is pregnant, he listens intently to the creaks and groans of the ice – a shifting of land into sea and an indication of fast moving global warming.
In the next chapter, their daughter Summer is a toddler and Ellie appears to be suffering from depression. The fissures in the marital relationship are deepening while the physical landscape of the world includes changing monsoonal patterns in Asia, and limited power and blackouts in Sydney. As Summer grows up in this environment she becomes wary, and, like many of her generation, unsure of her future in a world where jobs, relationships and technologies are arbitrary and changing.
Gradually, Clade reveals more of what our future might look like. Despite its apocalyptic overtones, the stories are told in a personal and moving way. The family grows over the space of about 100 years to encompass others – an autistic boy, an orphaned Chinese teenager, a refugee.
Clade is carefully constructed and beautifully written. There may be some debate about whether it is a linked story collection or a novel, but nevertheless, the result is outstanding. It reminded me of Steven Amsterdam's brilliant Things We Didn't See Coming, with nuanced personal relationships like those created by Alice Munro or Elizabeth Strout.
---
Annie Condon is a bookseller at Readings Hawthorn.
This item is in-stock and will ship in 2-3 business days
Please note, our stock data is updated overnight, and availability may change throughout the day. Prices are subject to change without notice.