Dismal Diplomacy, Disposable Sovereignty: Our Problem with China & America
Carrillo Gantner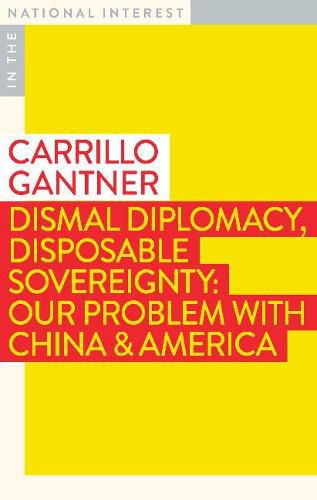 Dismal Diplomacy, Disposable Sovereignty: Our Problem with China & America
As 'America's shoeshine boy in the South Pacific', Australia is accustomed to being told what to do. In the space of a mere five years, the subjugation of Australia's national interest to that of the United States in provoking China under president Trump led us very quickly into a hostile relationship with the rising power of the People's Republic of China, and trashed forty years of positive relationship building.
The Australian Government is inexperienced in its dealings with China, about which it knows very little. It fails to understand that primarily China wants to be treated with the respect due to a major power. Seeking to curry favour with Washington, the Australian Government and the media have turned the people against China. Claiming to stand up against the newly aggressive nation under President Xi Jinping, Prime Minister Morrison has damaged Australia's critical trading relationship with China as he acts to shore up his own political support against domestic challengers. As a result, Australia is now suffering serious Chinese blowback.
This book describes the current unhappy situation and, based on Gantner's forty years of work in cultural exchange with China, offers some modest suggestions on improving bilateral relations. With the United States pushing for containment of and confrontation with China, and an insecure Australia giving up its sovereignty to buy American protection, it is not at all certain that this will happen.
This item is in-stock at 2 shops and will ship in 3-4 days
Our stock data is updated periodically, and availability may change throughout the day for in-demand items. Please call the relevant shop for the most current stock information. Prices are subject to change without notice.