Pathogenesis: How Infectious Diseases Shaped Human History
Jonathan Kennedy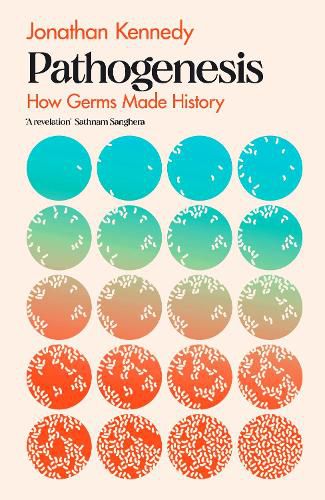 Pathogenesis: How Infectious Diseases Shaped Human History
Humans did not make history - we played host.
This humbling and revelatory book shows how infectious disease has shaped humanity at every stage, from the first success of Homo sapiens over the equally intelligent Neanderthals to the fall of Rome and the rise of Islam. How did an Indonesian volcano help cause the Black Death, setting Europe on the road to capitalism? How could 168 men extract the largest ransom in history from an opposing army of eighty thousand? And why did the Industrial Revolution lead to the birth of the modern welfare state?
The latest science reveals that infectious diseases are not just something that happens to us, but a fundamental part of who we are. Indeed, 8 percent of the human genome was put there by viruses and the only reason humans don't lay eggs is that a virus long ago inserted itself into our DNA. We have been thinking about the survival of the fittest all wrong: evolution is not simply about human strength and intelligence, but about the way that viruses use us for their own benefit.
By revealing the startling intimacy of our relationship with infectious diseases, Pathogenesis shows how germs have been responsible for some of the seismic revolutions in human history. In doing so, we come to understand how the crises they precipitate can offer vital opportunities for change.
This item is in-stock at 6 shops and will ship in 3-4 days
Our stock data is updated periodically, and availability may change throughout the day for in-demand items. Please call the relevant shop for the most current stock information. Prices are subject to change without notice.