The Spider and Her Demons
sydney khoo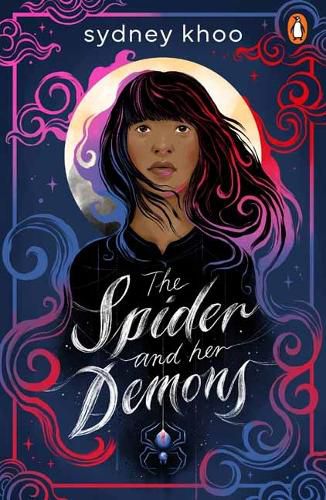 The Spider and Her Demons
Moving and funny by turns, this is a story about what it takes to make peace with your demons - literal or otherwise. An urban fantasy spin on growing up as a second-generation immigrant, struggling under the overwhelming pressure to make others proud, while feeling trapped inside your own body.
Between surviving high school and working at her aunt's dumpling shop, all Zhi wants is to find time for her friends . . . and make sure no one finds out she's half spider-demon.
But when she accidentally kills and eats a man in front of the most popular girl in school, she discovers she might not be the scariest thing in the shadows.
sydney khoo is a recipient of Penguin Random House Australia's Write It fellowship program, which aspires to find, nurture and develop unpublished writers across all genres, with a focus on underrepresented sections of our community.
Review
When 15-year-old Zhi Leong Yao accidentally kills and eats a man in front of the most popular girl in school, her already precarious life as a half-human, half-spider-demon starts to splinter. What follows is a rollicking but down-to-earth urban fantasy debut from Malaysian-Chinese-Australian writer and Write It Fellowship recipient, sydney khoo.
The Spider and Her Demons feels like an alternate universe Spiderman story if Peter Parker didn't only gain web shooters and his trademark 'spidey senses' after being bitten by a spider, but also fangs, six extra eyes and four hairy hind legs. These more overt features force Zhi to feel like she has to hide parts of herself in order to feel accepted by her friends and society at large. They also make for a complex discussion on body dysmorphia and self-hatred that, while common issues among teenagers growing into their body, are rarely talked about in the media. khoo's deft treatment of such topics helps to ground the more fantastical elements of the story in reality, and adds a sense that this is a story taken directly from their vulnerabilities.
Throughout the novel, Zhi also confronts her family's intergenerational trauma and the expectations placed upon her as a second-generation immigrant. As a second-generation Chinese immigrant myself, I admired the way khoo presented the messy reality of these intertwined challenges and the impact they can have on your self-worth and identity. While at times a bit over ambitious, The Spider and Her Demons is a sensitive and earnest picture of what it's like growing up Asian-Australian, with a dash of horror and magic thrown in for good measure. For mature readers aged 14+ (please be aware that this story features some distressing content, including but not limited to assault, murder, body horror, blood/gore and suicidal ideation).
This item is in-stock at 8 shops and will ship in 3-4 days
Our stock data is updated periodically, and availability may change throughout the day for in-demand items. Please call the relevant shop for the most current stock information. Prices are subject to change without notice.