Flying the Buccaneer: Britain's Cold War Warrior
Peter Caygill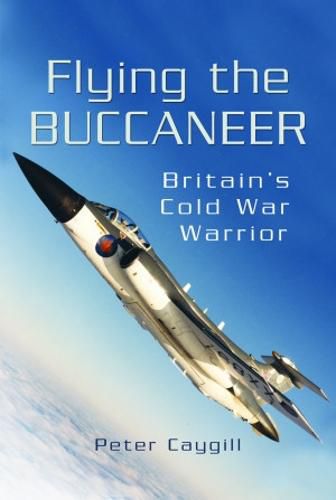 Flying the Buccaneer: Britain's Cold War Warrior
Originally conceived as a carrier-born maritime attack aircraft, the Blackburn design included many original features such as Boundary Layer Control, a system which blew hot air over the flying surfaces to increase lift when landing. The rotating bomb bay was also new and enabled easier maintenance, accessibility and reduced drag. The first model, the S Mk 1, entered operational service with the Fleet Air Arm in 1961. S Mk 2 became operational in 1964, powered by Rolls-Royce Spey engines that gave considerably more thrust. The aircraft were armed with rocket pods, up to 1,000 lb free-fall bombs, Martel air-to-ship missiles or the nuclear Red Beard system. During the financial upheavals of the mid 1960s, the government decided to retire the RN carrier fleet, thus eliminating a fixed-wing aircraft requirement. Simultaneously, the TSR2 development programme was abandoned and left the RAF without a new attack aircraft. Enter the S Mk2B, a land-based Buccaneer, with increased range and payload, which joined the RAF in 1969, and by the early 1970s the ex-Fleet Air Arm aircraft were also carrying RAF markings.
Order online and we'll ship when available
Our stock data is updated periodically, and availability may change throughout the day for in-demand items. Please call the relevant shop for the most current stock information. Prices are subject to change without notice.