The Battle of Sekigahara: The Greatest, Bloodiest, Most Decisive Samurai Battle Ever
Chris Glenn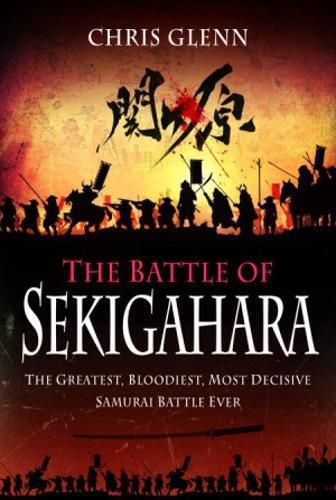 The Battle of Sekigahara: The Greatest, Bloodiest, Most Decisive Samurai Battle Ever
Sekigahara was the greatest samurai battle in history. Japan had long been at civil war until brought under the rule of Oda Nobunaga, and then, following his death at the hands of a traitorous general, that of Toyotomi Hideyoshi. It was Hideyoshi who completed the unification of Japan and ushered in a period of peace.
After Hideyoshi's death in 1598, a power struggle emerged between those loyal to the Toyotomi, and those who supported the second most powerful warlord, Tokugawa Ieyasu. With Hideyoshi gone, Ieyasu made moves that brought the ire of a number of his contemporaries, and soon the entire country was divided into two great armies, East and West. Leading the loyalist cause was Ishida Mitsunari, who gathered a force of around 130,000 samurai, while the Tokugawa commanded just 80,000.
Both sides hurried to seize strategically vital highways and castles. These attacks and sieges culminated in the decisive Battle of Sekigahara. Fought on 21 October 1600, the battle lasted just six hours, but saw the deaths of an estimated 30,000 samurai, the destruction of a number of noble families and the creation of the Tokugawa Shogunate that was to rule Japan for 260 years of relative peace. The loyalist forces, despite their superior numbers and excellent battle formations, were defeated.
In his exploration of the battle, Chris Glenn reveals the developments that led up to the outbreak of war, the characters involved, how the battle itself unfolded, and the aftermath. The weapons and armor of the time are also fully explained, along with little known customs of the samurai and their warfare.
Order online and we'll ship when available
Our stock data is updated periodically, and availability may change throughout the day for in-demand items. Please call the relevant shop for the most current stock information. Prices are subject to change without notice.