The Large Scale Structure of Space-Time: 50th Anniversary Edition
Stephen W. Hawking (University of Cambridge),George F. R. Ellis (University of Cape Town)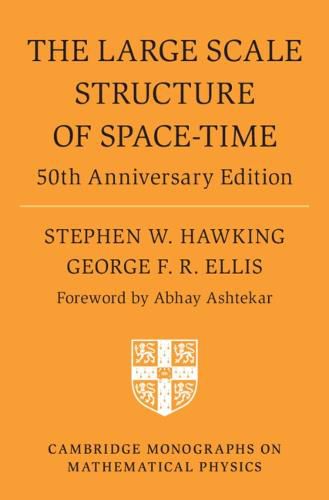 The Large Scale Structure of Space-Time: 50th Anniversary Edition
First published in 1973, this influential work discusses Einstein's General Theory of Relativity to show how two of its predictions arise: first, that the ultimate fate of many massive stars is to undergo gravitational collapse to form 'black holes'; and second, that there was a singularity in the past at the beginning of the universe. Starting with a precise formulation of the theory, including the necessary differential geometry, the authors discuss the significance of space-time curvature and examine the properties of a number of exact solutions of Einstein's field equations. They develop the theory of the causal structure of a general space-time, and use it to prove a number of theorems establishing the inevitability of singularities under certain conditions. A Foreword contributed by Abhay Ashtekar and a new Preface from George Ellis help put the volume into context of the developments in the field over the past fifty years.
This item is not currently in-stock. It can be ordered online and is expected to ship in approx 2 weeks
Our stock data is updated periodically, and availability may change throughout the day for in-demand items. Please call the relevant shop for the most current stock information. Prices are subject to change without notice.