Man Out of Time
Stephanie Bishop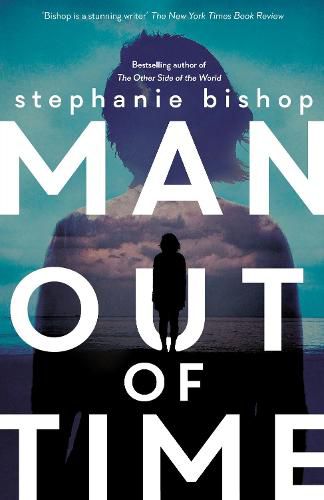 Man Out of Time
When Stella's father, Leon, disappears in September 2001, the police knock at her door. She baulks at their questions, not sure how to answer. 'What if I just write it down for you.'
One summer, a long time ago, Stella sat watching her father cry while the sky clouded over. He had tried to make amends: for his failures, for forgetting to buy the doll she once hoped for, for the terrible things he had done.
The first time Stella sensed that something was wrong was on her ninth birthday. There was an accident, and when she opened her eyes there was the tang of blood in her mouth. Leon was beside her. But not quite there. In the winter, when her father finally came home from hospital, he looked different. Looked at her differently.
Now he was missing, and Stella held the key to his discovery. But did he want to be found? And after all that has passed, could Stella bring herself to help him?
Stella's whole life has been stained by her father's very struggle to exist. Would this be her inheritance too? Could she choose the steady minutes of an ordinary day? Or would she follow the path of a man out of time?
A masterful and deeply moving novel about inheritance and self-destruction, and of how the memories we carry and the blood we share discolour our view of the world … and ourselves.
Review
Stephanie Bishop took themes of nostalgia, memory and migration and made them her own in her stunning 2015 Readings Prize-winning novel, The Other Side of the World. Bishop's third novel, Man Out of Time, is another triumph. It is, quite simply, the work of one of our most talented literary writers. Here Bishop returns to the landscape of memory, but the terrain she illuminates in this new work is not shaped by the ambivalences of motherhood or the longing for home, but rather by a complex relationship between father and daughter, and the lives formed by and lived under the weight of mental illness.
The novel opens with Stella receiving the news that her father, Leon, is missing. Leon is the 'man' of the title: a man running out of time, a man out of step with his times, a man outside of time itself. Photographs, perhaps the ultimate technology for making time stand still, appear in the text as ciphers of Leon's attempts to place himself back into the world. Frances, Stella's mother, is both in between and in the way. Shuttling between multiple temporal periods and points of view, Bishop masterfully explores the losses meted out by depression – the lives half lived in its grips, and the love it sometimes overpowers but never entirely vanquishes.
This is an incredibly well-crafted novel, and most striking about the book is the quality of the writing and its innovations of form. Man Out of Time has not a word out of place. It is at times completely mesmerising, and total immersion will reward the reader's experience. As I write, I fear that I am unable to express adequately the depth of feeling I have for this piece of writing. Stephanie Bishop's singular talent has made a fearless, beautiful, elegiac gift of a novel. I cannot recommend this book highly enough.
---
Alison Huber is the head book buyer at Readings.
This item is in-stock at 2 shops and will ship in 3-4 days
Our stock data is updated periodically, and availability may change throughout the day for in-demand items. Please call the relevant shop for the most current stock information. Prices are subject to change without notice.