Women & Children
Tony Birch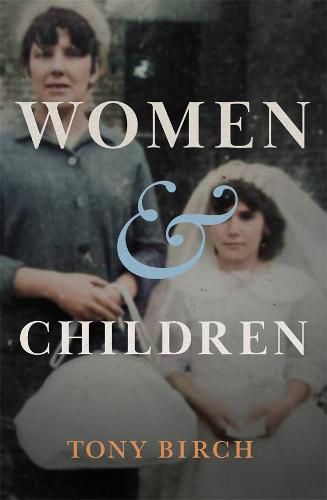 Women & Children
Signed copies available while stock lasts.
A powerful, personal novel about women and justice, from one of this country's most loved and clear-eyed storytellers.
It's 1965 and Joe Cluny is living in a working-class suburb with his mum, Marion, and sister, Ruby, spending his days trying to avoid trouble with the nuns at the local Catholic primary school. One evening his Aunty Oona appears on the doorstep, distressed and needing somewhere to stay. As his mum and aunty work out what to do, Joe comes to understand the secrets that the women in his family carry, including on their bodies. Yet their pleas for assistance are met with silence and complicity from all sides. Who will help Joe's family at their time of need?
Women & Children is a novel about the love and courage between two sisters, and a sudden loss of childhood innocence.
Review
Lovely, mischievous Joe Cluny is living in 1960s Melbourne with his older sister, Ruby, and their mother, Marion. Ruby has gone away to the country for a few weeks, and Joe must spend his days with his grandfather, Charlie ('Char'), cleaning the eclectic collection of objects Charlie has acquired. Everything is normal, until Joe's aunt, Oona, appears on the doorstep – bruised and in need. Joe knows Marion and Oona need help, yet no one will give it to them.
Tony Birch crafts a story that perfectly encapsulates the innocence of childhood, and the creeping recognition of how the world ignores the voices of women and girls. Birch takes care to give us a loving, inquisitive, uncertain boy in the form of Joe; one that Birch uses to exemplify the phase before some boys become 'damaged men'. Ruby features as a resilient, fiercely caring, intelligent girl – loving and annoying her brother just the right amount.
Full of religious devotion and doubt, Women & Children studies the way we interact with faith, and the way faith can be weaponised against us. Charlie becomes the medium through which Joe begins to question what he has been taught. Seeing Charlie as a grandfather, father, and friend is also how Joe begins to piece together his understanding of what it is to be a man.
The ease with which Birch tells stories means appreciating this book is as easy as breathing. A standout feature is the brutally honest relationship between sisters Marion and Oona – both women face a world of misogyny almost alone, yet they remain painfully brave and caring. Women & Children is a bloody reminder that a loving family will fight tooth and nail to see you safe, and Birch is adamant we understand how entirely unacceptable ignorance – or complacency – is.
This item is in-stock at 8 shops and will ship in 3-4 days
Our stock data is updated periodically, and availability may change throughout the day for in-demand items. Please call the relevant shop for the most current stock information. Prices are subject to change without notice.