Making China Modern: From the Great Qing to Xi Jinping
Klaus Muhlhahn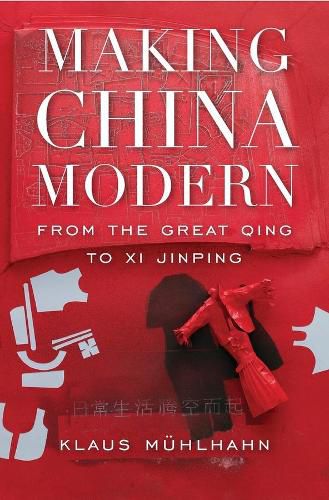 Making China Modern: From the Great Qing to Xi Jinping
A panoramic survey of China's rise and resilience through war and rebellion, disease and famine, that rewrites China's history for a new generation.
It is tempting to attribute China's recent ascendance to changes in political leadership and economic policy. Making China Modern teaches otherwise. Moving beyond the standard framework of Cold War competition and national resurgence, Klaus Muhlhahn situates twenty-first-century China in the nation's long history of creative adaptation.
In the mid-eighteenth century, when the Qing Empire reached the height of its power, China dominated a third of the world's population and managed its largest economy. But as the Opium Wars threatened the nation's sovereignty from without and the Taiping Rebellion ripped apart its social fabric from within, China found itself verging on free fall. A network of family relations, economic interdependence, institutional innovation, and structures of governance allowed citizens to regain their footing in a convulsing world. In China's drive to reclaim regional centrality, its leaders looked outward as well as inward, at industrial developments and international markets offering new ways to thrive.
This dynamic legacy of overcoming adversity and weakness is apparent today in China's triumphs-but also in its most worrisome trends. Telling a story of crisis and recovery, Making China Modern explores the versatility and resourcefulness that matters most to China's survival, and to its future possibilities.
This item is not currently in-stock. It can be ordered online and is expected to ship in 10-14 days
Our stock data is updated periodically, and availability may change throughout the day for in-demand items. Please call the relevant shop for the most current stock information. Prices are subject to change without notice.