The Man Who Invented Motion Pictures: A True Life Murder Mystery from the Birth of the Movies
Paul Fischer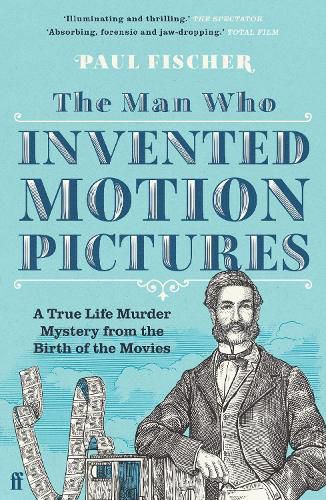 The Man Who Invented Motion Pictures: A True Life Murder Mystery from the Birth of the Movies
'Illuminating and thrilling.' The Spectator
'Absorbing, forensic and jaw-dropping.' Total Film
'This extraordinary tale of rivalry and celluloid … has fascinated cineastes for years.' Kathryn Hughes, Sunday Times
In 1888, Louis Le Prince shot the world's first motion picture in Leeds, England.
In 1890, weeks before the planned public unveiling of his camera and projector, Le Prince boarded a train in France - and disappeared without a trace. His body was never found.
In 1891, Thomas Edison - inventor of the lightbulb and the phonograph - announced that he had developed a motion-picture camera.
Le Prince's family, convinced that Edison had stolen Louis's work, proceeded to sue the most famous inventor in the world. The Man Who Invented Motion Pictures excavates one of the great unsolved mysteries of the Victorian age and offers a revelatory rewriting of the birth of modern pictures.
This item is in-stock at 3 shops and will ship in 3-4 days
Our stock data is updated periodically, and availability may change throughout the day for in-demand items. Please call the relevant shop for the most current stock information. Prices are subject to change without notice.