The Future
Naomi Alderman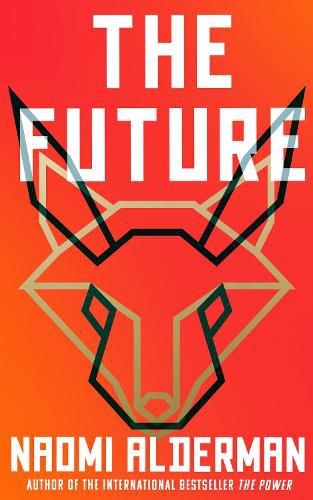 The Future
The new novel from the Women's Prize-winning, bestselling author of The Power, The Future is a white-knuckle tour de force and dazzling exploration of the world we have made and where we are going.

The Future is where the money is.
The Future is a few billionaires leading the world to destruction.
The Future is a handful of friends hatching a daring plan.
The Future is the greatest heist ever? Or the cataclysmic end of civilisation…
The Future is here.
Review
The author of the brilliant dystopian novel The Power, which won the Women's Prize for Fiction in 2017, has given us another fable about the near future, this time skewering the digital tech titans and their escape plans for Armageddon. The story begins as the leaders of three of the world's biggest corporations – Fantail, Anvil, and Medlar – are at a corporate retreat. Each gets the call to immediately travel to their private bunkers via their private jets. The end of the world has been triggered. But, little known to them, some of their inner circle, along with a survivalist expert, have been waiting for this moment and plotting their downfall the entire time.
Moving back and forth across the timeline, this story pokes fun at the excesses of corporate elites, with engaging characters and snappy dialogue, while also giving insight into this strange moment in history we find ourselves within. It's hilarious.
It's also a love story between Martha Einkorn, runaway daughter of an apocalyptic cult leader who now works for the owner of Fantail, and Lai Zhen, an escapee from the fall of Hong Kong and now a survivalist influencer who makes her living plotting escape scenarios. When these two meet at a conference, sparks fly.
Alderman's writing is a brilliant cultural critique disguised as a cracking page-turner. I highly recommend The Future, not only for those who would love to wage war on techno-capitalism and corporate billionaires, but also for those who enjoy a great thriller.
This item is in-stock at 8 shops and will ship in 3-4 days
Our stock data is updated periodically, and availability may change throughout the day for in-demand items. Please call the relevant shop for the most current stock information. Prices are subject to change without notice.