John Button Prize Winners 2012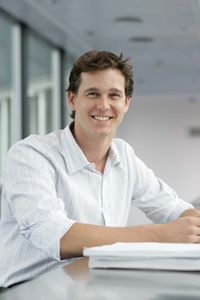 Andrew Charlton has won the John Button Prize for 2012 with his Quarterly Essay on climate change,
A big congratulations to the winners for 2012. This annual award recognises the best writing on policy and politics in Australia.
Andrew Charlton, a senior economic adviser to former Prime Minister Kevin Rudd, was named the winner of the John Button Prize last week taking home a $20,000 prize.
The judges described Charlton's essay as a 'dispassionate, reasoned and original analysis that confronted the core dilemma behind global attempts to address climate change – the huge gap in priorities between rich and poor nations'.
Anjali Bethune of Ruyton Girls School won the $2500 John Button Schools Prize for writing on politics and policy by a Victorian secondary student. Her essay argued that Australia should increase its immigration intake.
Anjali, who is 17 and in Year 12, said, 'To win this prize is a great honour, as I believe Australian politics and policy are amongst the most important things for the youth of this country to be involved in.'
To read more please visit the