Fiona Wood chats to Simmone Howell
Fiona Wood won readers over with her debut novel,
---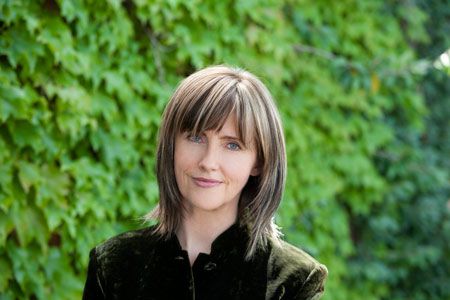 ---
Fiona Wood's much-loved debut, Six Impossible Things, was a funny and forensic look at the life of 14-year-old nerd-boy Dan Cereill. The novel worked through his impossible love, his depressed mother, his gay dad and his dying dog. In her sophomore release, Wildlife, Wood opens the tent fly on teenage social and sexual mores at a private school's outdoor education campus. The year tens at the prestigious Crowthorne Grammar have the dubious honour of spending their fourth term at Mt Fairweather in the Victorian highlands. There they will partake of the fresh air, consider their relationship with nature, run a lot and NOT be alone with the opposite sex. Ostensibly.
If you ever went on school camp, you may remember the lack of privacy, the strain of the share, the realisation that your body was built to embarrass you. If not, consider Wildlife an education and a serious entertainment.
Wildlife alternates between narrators Sibylla and Lou. Early on, Lou observes that camp 'is functional, but also concerned with appearing to be functional'. Yet this description could easily apply to herself and Sibylla, both of whom are outwardly calm while a sea rages within. Sibylla's recent appearance on a billboard (as the face of a perfume called Jeune Femme Sauvage) has elevated her status from class nondescript to Person of Interest. Now that she's uncharacteristically kissed golden boy Ben, she must navigate all that tricksy romance stuff in the 'fishbowl' camp environment. Sibylla is egged on by Holly, who is a 'good friend but a mean enemy' and looked after by Michael, her 'weird' friend. Lou is the new arrival, staying in the same house. She's a girl with a secret: she's grieving the death of her boyfriend, Fred, who was killed in a road accident. Lou is at Mt Fairweather to heal, but healing is a long way off: 'My heart is its own fierce country where no one else is welcome.'
Wildlife is a companion book of sorts to Six Impossible Things. Lou had a smaller role in SIT, but remained for Wood a character who lived off the page.
Wood explains, 'Lou and Sibylla's stories were separate ideas that ended up intersecting. I wanted to write about Sibylla, a character in a state of flux who's being torn between old and new friends, and finding those worlds hard to reconcile. As well, I had loved writing Lou and Fred in Six Impossible Things, and wanted to spend more time with one of them. So when I started thinking about what sort of friend Sibylla needed, it was someone like Lou. And to get Lou into a different school, something had to have changed in her life. The thing that changed was someone dying. Having lost someone she loved, she then became uniquely situated to help Sibylla.'
Wood's great strengths are voice and characterisation. The girls' voices are distinct, though they share the sophistication/bluff dialectic that, to me, spells Teenage. Reflecting on Fred's death, Lou notes, 'So much swings on shitty timing.' Lou's voice, bleak in the first half of the novel, then growing warmer, tempers Sibylla's parabolas of insecurity. Post party, and post kiss with Ben, Sibylla's mind rolls on: 'What's it going to be like seeing him today? My lips still tender, chin scratched. It had to be a casual hook-up, right? A party thing? Please, party-fling fairy, oh please visit and tell me what face to put on this morning.'
Initially, both Sibylla and Lou are focused on their own dramas but as the weeks progress and camp-life infiltrates, change begins to happen. Lou develops a friendship with Michael, and Sibylla realises that what she thinks she wants is actually what somebody else wants. Through Lou, she is presented with an alternative friendship to the one she has with Holly. Increasingly, each girl delivers commentary on the actions of the other. And the reader feels privy to the happenings – it's a royal-court-ish kind of feeling. Meanwhile, the students are studying Othello, and jealousy, manipulation and betrayal are happening all around them.
Wildlife is a novel concerned with getting through, or over, things. Wood says that the setting helped to push the theme. 'Initially an outdoor education campus was appealing simply because it was a place away from parents, texting and Facebook. But wilderness also suggests the Romantic Movement and the primacy of emotion and feeling over reason.'
There is a classicism to Wood's writing that makes sense when she reveals her teenage reading. She cites Charlotte Brontë, Nancy Mitford, Jane Austen, Lynne Reid Banks and F. Scott Fitzgerald as influences. 'Books were so vivid and offered such compelling alternatives to my actual (so-called) life at that age.'
And yet, Wildlife sits firmly in the world of contemporary young adult fiction. Wood writes about sex and desire with cool-headed clarity: 'Because I was going there, I also wanted to say a few things around the topic – from remembering about safe sex, to 'drunk means no', to GLBTG are all normal. At certain ages, you probably don't want to listen to parents or teachers talking about sex, but if you come across it in fiction, that's fine. By dealing well with sex and sexuality, YA fiction can help to counteract homophobic and misogynistic attitudes that still abound.'
As a writer who is often faced with the old head/young heart question, I always say youth is youth, fads change but feelings stay the same. If I stretch my memory I can picture my own school camp at Somers in year 11. Somewhere there exists a photograph of a four-bed cabin packed with flaming youth and nary a smoke alarm in sight. There was jealousy, laughing so hard that I thought I'd die, hopeless crushes, daggy teachers, pranks, theatre sports and contraband. Reading Wildlife brought it all back in a mad flood with art and insight and beautiful lines. It's a truly satisfying read.
---
Simmone Howell is the author of