Money Queens: Rule Your Money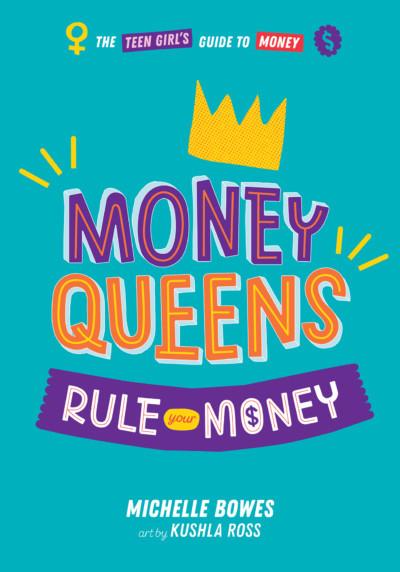 Money Queens: Rule Your Money
There s nothing quite like the feeling of having your own money to spend. All those things you've wanted forever now feel within your reach …
But it's easy to make mistakes when you go from having no money to having some. Money can be really easy to lose track of, especially if you have no clue how to manage it. And when you learn that men and women are still not equal when it comes to money, managing it can feel like a lot.
Luckily, Money Queens is full of tips and tools to help you avoid the gaps, traps and mishaps of money management. Queens, start ruling your money before it rules you: you can't afford not to!
From personal finance writer Michelle Bowes comes a self-empowerment guide that covers all the must-know money basics like saving and budgeting and bigger topics like credit cards, buy now, pay later services, superannuation and investing.
It even explains how to write a CV, what to do when you get your first job and what to expect to pay for when you finish high school. This guidebook is the best friend that every teen girl needs as she embarks on her first relationship with money.
Review
When I was a teenager, my father gave me a book called Making Money Made Simple and quizzed me endlessly about the financial wisdom within. Maybe I didn't become the corporate high-flyer he dreamed of, but I did incorporate the principles of saving and investing from that book into my life.
Financial literacy is still not an independent strand of the national curriculum despite its absolute necessity in our lives, especially with the current housing crisis and stagnant wages. Money Queens fills that gap to give young people the financial knowledge they need as they start opening bank accounts, getting part- time jobs and planning for their future.
This book is targeted particularly at teenage girls and has a feminist outlook, which is important given that the gender pay gap still exists. It gives teenagers the knowledge and confidence to look after their financial future and warns them about financial abuse. It teaches them the importance of budgeting and using savings plans for big purchases, explains superannuation, and lays out the traps with credit cards and buy now pay later schemes. Accessible information about investing is also provided. Written in a lively, engaging style with bright illustrations, including fun quizzes, Money Queens helps readers discover their own attitude to money and incorporate that into their financial plans.
Money Queens is an excellent introduction to learning the vital skill of financial literacy for young people, particularly young girls. I will be gifting it to my teenage daughter and discussing it with her, as my father did with me. I highly recommend it for ages 13+.
Angela Crocombe is a senior buyer at Readings.
This item is in-stock and will ship in 2-3 business days
Please note, our stock data is updated overnight, and availability may change throughout the day. Prices are subject to change without notice.