Managing Expectations: A Memoir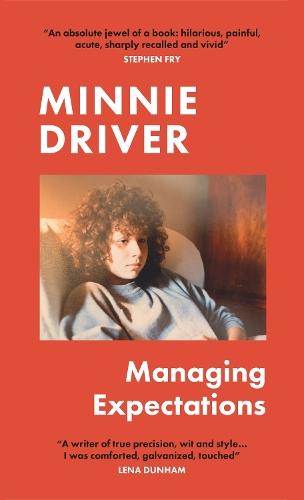 Managing Expectations: A Memoir
When I was six, I wrote my first short essay. The title given by the teacher was: 'When I grow up, I want to be…' and I wrote about how when I grew up, I wanted to be a farmer's daughter.
My dad worked in insurance.

Now, though, I realise how apt that ambition was. It set up a template in my life of wanting something impossible to become true. How in trying to make something impossible happen, and failing repeatedly, other things happened. Things that became my life. A life I love, because it was made with so many holes that I enjoy filling in.




Managing Expectations is a memoir-ish, a tell-most, by Minnie Driver: A-list actor, mum, singer and songwriter, exploring her life most extraordinary. With searing honesty and bags of laughs, Minnie Driver tells us how things not working out so often worked out remarkably well, and how reaching for the dream is easily more interesting, expansive, sad and funny than the dream itself coming true.
This item is in-stock and will ship in 2-3 business days
Please note, our stock data is updated overnight, and availability may change throughout the day. Prices are subject to change without notice.