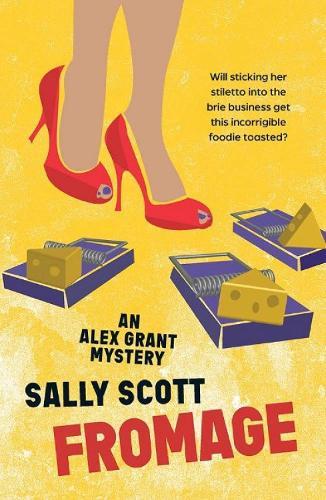 Fromage
Fans of MC Beaton, Kerry Greenwood and Richard Osman will love Sally Scott's Alex Grant whodunnit series. Addictive without the additives, this lactose-doting high-heel toting amateur sleuth sniffs out a mystery that will keep you on your toes from her very first bite of Croatia's flaky pastries right to her date with the delectable but dangerous cheeseboards of Margaret River. Journalist Alex Grant is enjoying the last days of her summer holiday in Croatia when she is accosted by an old school friend, Marie Puharich, and her odious brother, Brian, both there to attend the funeral of their fearsome grandfather's two loyal retainers. The only upside of the whole sorry business is meeting Marco, the family's resident Adonis. An incorrigible foodie, Alex is unable to resist Brian's invitation to visit the family creamery in Australia's south-west to snoop around for stories and eat her body weight in brie. But trouble has a way of finding Alex, not least because her curiosity is the size of a giant goudawheel. What begins as a country jaunt in search of a juicy story will end in death, disaster and the destruction of multiple pairs of shoes.
This item is in-stock and will ship in 2-3 business days
Please note, our stock data is updated overnight, and availability may change throughout the day. Prices are subject to change without notice.