Eating with My Mouth Open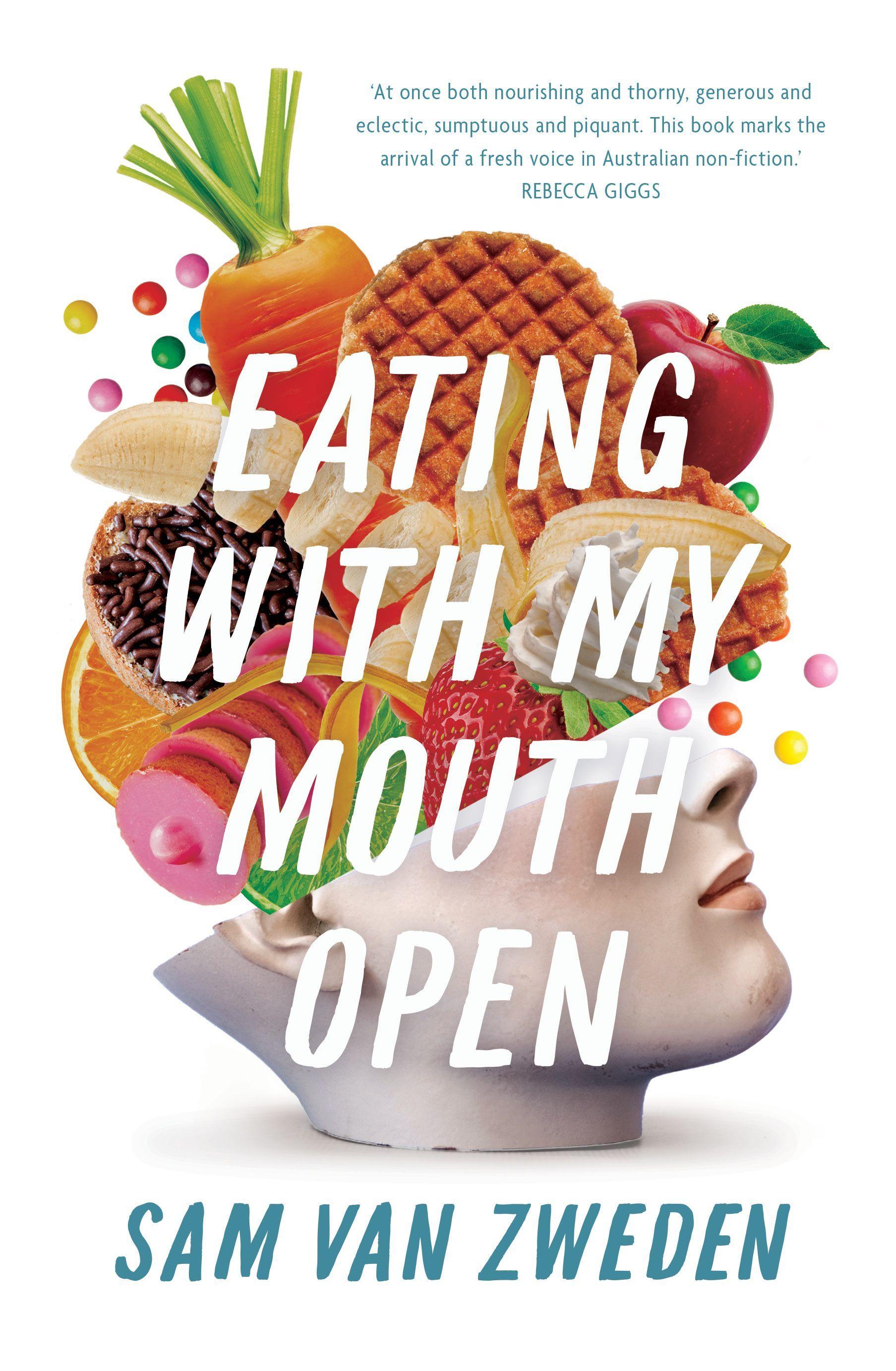 Eating with My Mouth Open
'To eat is to build upon our collective story. We use food to say, again and again, who we are.'
Eating with My Mouth Open is food writing like you've never seen before: honest, brave, and exceptionally tasty. Lyrically written, Sam van Zweden offers a millennial response to classic food writers, revelling in body positivity on Instagram, remembering how Tupperware piled high with sweets can be a symptom of spiralling mental health, dissecting wellness culture and all its flaws, sharing the joys of living in a family of chefs and seeing a history of migration on her dinner plate.
Recalling the writing of Lindy West and Roxane Gay, as well as classic food writers M.F.K. Fisher and Brillat-Savarin, Eating with My Mouth Open considers embodiment and the meaning of true nourishment within the broken food system we live in. Not holding back from the struggles of mental illness and difficult conversations about weight and wellbeing, Sam van Zweden advocates for a body politics that is empowering, productive and meaningful.
Review
Sam van Zweden's debut book, Eating with My Mouth Open, is a collection of essays that dismantle the ideas and expectations around weight and well-being through the lens of food writing. Her story will be familiar to many, especially if you are a woman. It is not a story that you will consider unusual, but you will be struck by her tenacity in the telling of it.
In these essays, she writes about a range of topics: her childhood on Philip Island; the television shows she has watched; octopus eating their own limbs; the pervasiveness of diet culture; and what it is like to have a weight that bounces around, not finding a place yet to settle. She celebrates the sensations food gives her and how those tastes can be mediated by different experiences, including trauma and sadness.
With a curious and sharp insight into modern life, van Zweden asks herself difficult questions and ponders on the emotional responses to shame, guilt, love and empathy. She introduces us to her friends and family and allows us to see what they see, for better and for worse. As she shares experience after experience, her wicked and wonderful humour leaven the larger question she's posing: how have we all become victims in this ridiculous endless chain of bodily shame and dissatisfaction?
Van Zweden is an engaging writer and one that is willing to sharpen her knife against some crucial questions around body politics, mental health and 'wellness'. To have an Australian voice like this is a gift to all those who enjoy the writings of Roxane Gay, Nigella Lawson and Lindy West. Above all, however, Eating with My Mouth Open is an invitation to a seat at van Zweden's very own table and it is an invitation that should not be refused.
---
Chris Gordon is the programming and events manager for Readings.
This item is in-stock and will ship in 2-3 business days
Please note, our stock data is updated overnight, and availability may change throughout the day. Prices are subject to change without notice.