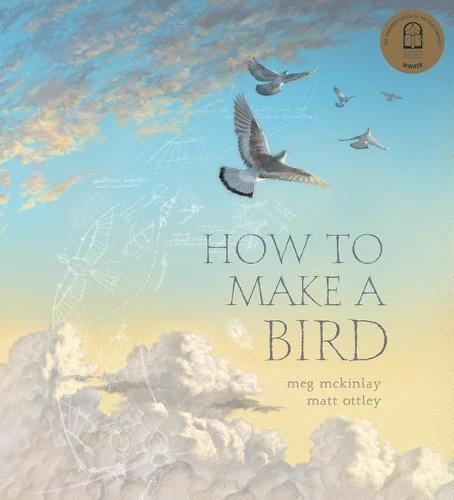 How to Make a Bird
Extraordinary imagery and rich language spark the reader's imagination as they enter the creative world of a young girl.
From award-winning author Meg McKinlay and celebrated artist Matt Ottley comes a moving and visually stunning picture book that celebrates the transformative power of the creative process from inception through recognition to celebration and releasing into the world. We shadow the protagonist as she contemplates the blue print of an idea, collects the things that inspire from the natural world to shape a bird. And breathes life into it before letting it fly free.
It shows how small things, combined with a little imagination and a steady heart, can transform into works of magic.
Review
How To Make a Bird is a stunner of a picture book. In heart-shivering, lyrical prose, Meg McKinlay details the process of creating a bird, and, in doing so, illuminates the transformative potential of the creative process – from conceptualising and gathering the materials, to adding unique touches, and, finally, letting your idea loose on the world.
Illustrations from artist and musician Matt Ottley accompany McKinlay's text and depict a solitary young maker at work against the backdrop of a stark, windblown ocean shore. Ottley's distinctive style is partially inspired by his synaesthesia, and there is an inherent musicality to his art, his exquisitely detailed line drawings awash with soft, dreamy hues.
McKinlay's use of second-person narrative creates a powerful sense of intimacy and immediacy in this work: 'To make a bird / you will need a lot of very tiny bones.' A certain element of magic is essential to the success of any creative endeavour and that moment is beautifully evoked here when the girl's makeshift bird, constructed with delicate bones, broken shells, and other found objects, takes soaring flight.
---
Bronte Coates is the digital content manager and the Readings Prizes manager.
This item is in-stock and will ship in 2-3 business days
Please note, our stock data is updated overnight, and availability may change throughout the day. Prices are subject to change without notice.