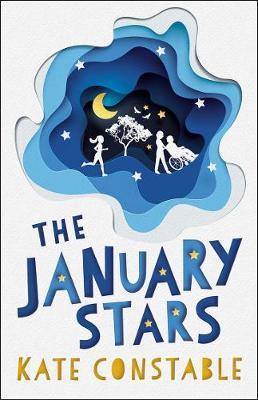 The January Stars
When twelve-year old Clancy and her fourteen-year-old sister, Tash, visit their Pa at his aged-care facility, they have no idea that the three of them will soon set out on an intrepid adventure.
Along the way there are many challenges for Tash and Clancy to overcome and in the process, they discover their own resourcefulness and resilience and demonstrate their heartfelt love for their grandfather.
'A warm-hearted tale of the complications and magic of family life.' WENDY ORR
Review
Clancy and Tash have kidnapped their grandfather from an agedcare home. He's a stroke survivor in a wheelchair whose main form of communication is just a few words: 'yes', 'nah' and 'sp-sp-sp-'. They don't really have any plans at first beyond taking him back to his now-empty house in Rosella, a place outside the city the girls now live in. When it is revealed on their trip that Pa hates the home, the girls set off to find him somewhere else to stay, successfully avoiding police and nosy waitresses, and meeting and making old and new friends along the way.
The January Stars is wonderfully written. The characters are all beautifully brought to life. Clancy is quiet and anxious but when she needs to she steps up, and Tash is bossy and sometimes mean but you never stop loving her, and Pa, who as mentioned spends most of this book being pushed around in a wheelchair and can barely communicate, could easily have been a mere device, but he's not, he's so well-drawn that by the end of the book I felt like I knew him well enough to work out what he was saying without the girls translating. This is a beautiful story about family, elders, and disability – great for kids aged 9+.
---
Dani Solomon is the assistant manager at Readings Kids.
This item is in-stock and will ship in 2-3 business days
Please note, our stock data is updated overnight, and availability may change throughout the day. Prices are subject to change without notice.