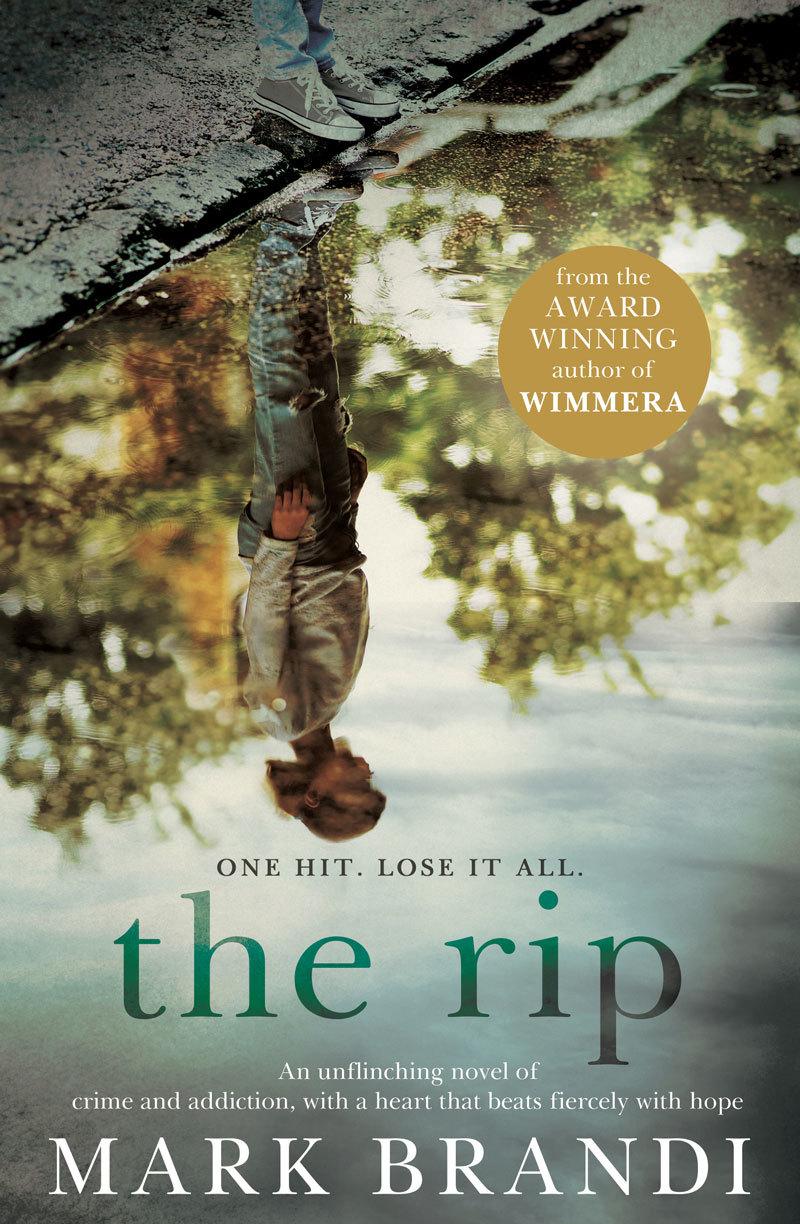 The Rip
An urban crime novel that slowly and masterfully hooks you in… then shocks with the horrific crime and the dread that the characters you care about aren't going to make it out alive.
'It's funny how quick it happens and without you really noticing. Anton said once that it's like walking out into the sea, and you think everything's fine and the water's warm, but when you turn back you're suddenly miles from shore. I've never been much of a swimmer, but I get what he means. Like, being caught in a current or something. A rip.'
A young woman living on the street has to keep her wits about her. Or her friends. But when the drugs kick in that can be hard.
Anton has been looking out for her. She was safe with him. But then Steve came along. He had something over Anton. Must have. But he had a flat they could crash in. And gear in his pocket. And she can't stop thinking about it. A good hit makes everything all right.
But the flat smells weird.
There's a lock on Steve's bedroom door.
And the guy is intense.
The problem is, sometimes you just don't know you are in too deep, until you are drowning.
Review
If The Rip has any antecedents it's probably novels like Helen Garner's Monkey Grip and the late Andrew McGahan's Praise; its gritty look at the underbelly of our society is raw and unflinching and at the same time hopeful. Fifteen, even twenty years ago homelessness was barely visible on our streets, now on any busy inner-urban shopping strip the sight of people begging or sleeping rough is commonplace. The question of how to explore these phenomena and portray the inner lives caught within them is an interesting one. Mark Brandi has succeeded in doing so, making the characters that inhabit this underworld believable and intriguing.
Dani and Anton have hooked up, not romantically, they just look out for each other on the streets. Anton has a fantasy that one day they can get a place together – not that sleeping under the stands at Princes Park is that bad, but having their own place would be better. Dani's got a bit of a habit, nothing she can't control of course, as she tells Anton incessantly. He won't take the stuff, just some downers, but they aren't really drugs. Dani turns a few tricks to fund her habit, not many, just enough, and Anton looks out for her but he hates her working. Anton's been in gaol, for manslaughter, but it wasn't his fault, he was defending a girl. Dani likes hearing the story but notices that every time he tells it, it changes slightly. When they hook up with Steve, someone Anton knows – how, he won't say – their lives change dramatically.
I'm so pleased Brandi has written this book; it's powerful, compelling and makes you think. Quite a triumph, really.
---
Mark Rubbo is the managing director of Readings.
This item is not currently in-stock. It can be ordered online and is expected to ship in 3-6 days
Please note, our stock data is updated overnight, and availability may change throughout the day. Prices are subject to change without notice.