A Writing Life: Helen Garner and Her Work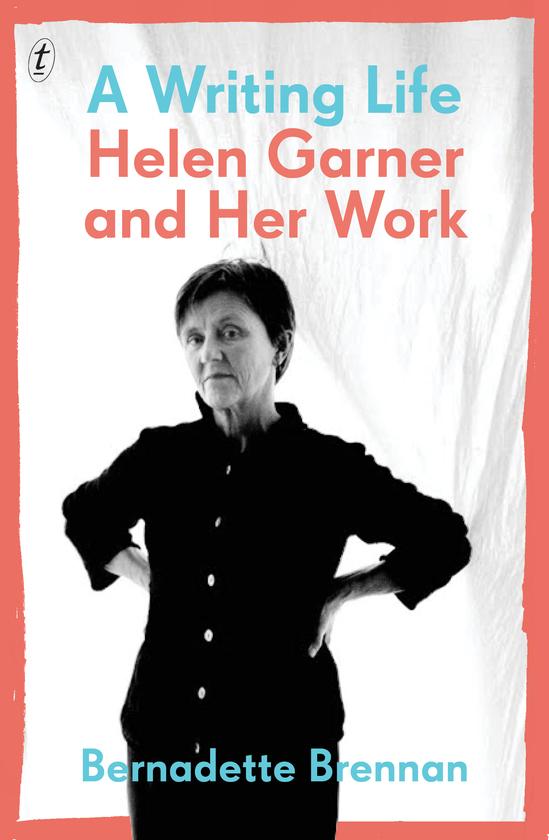 A Writing Life: Helen Garner and Her Work
Helen Garner is one of Australia's most important and most admired writers. She is revered for her fearless honesty in the pursuit of her craft. But Garner also courts controversy, not least because she refuses to be constrained by the rules of literary form. She has never been afraid to write herself into her nonfiction, and many of her own experiences help to shape her fiction. But who is the 'I' in Helen Garner's work?
Bernadette Brennan's
A Writing Life
is the first full-length study of Garner's forty years of work, a literary portrait that maps all of her books against the different stages of her life. Brennan has had access to previously unavailable papers in Garner's archive, and she provides a lively and rigorous reading of the books, journals and correspondence of one of Australia's most beloved women of letters.
Review
I have to admit that I loved this book; I'm an unabashed fan of Helen Garner's work and have been ever since the publication of her first book, Monkey Grip. As a young Carlton bookseller in 1977, the publication of Monkey Grip was a sensation. Here was a book about contemporary Australian life that spoke to a shared community – most of Carlton and Melbourne's inner suburbs wanted to get a copy and most of them came to Readings to get it. Garner was already famous in that community through her pieces in Digger magazine, in particular one which described an impromptu sex education lesson to her class at Fitzroy High School. It earned her the ire of the Education Department and ultimate dismissal from teaching; education's loss became literature's gain.
Brennan has produced a literary portrait that more than does its subject justice. It is not a biography; Garner was quite clear that she didn't want that, but because Garner is so often present in her own writing, it's inevitable that her life is reflected in the discussion of her works. This helps put her works in context, and a picture emerges of an amazing writer. The book explores Garner's work chronologically and what emerges is its originality and the way it challenges our preconceptions through her strong views – views that are often counter to prevailing orthodoxies. Garner has strong opinions which are not easy to predict and in arriving at those opinions, she's seen her fair share of detractors. What's refreshing about her work is that there's often self-doubt, doubt about her feelings, and doubt about her motives; she does not normally rush to judgement and she shares this process with her readers. Bernadette Brennan has done us all a great favour in delivering this immensely enjoyable book.
---
Mark Rubbo is the Managing Director of Readings.
This item is in-stock and will ship in 2-3 business days
Please note, our stock data is updated overnight, and availability may change throughout the day. Prices are subject to change without notice.