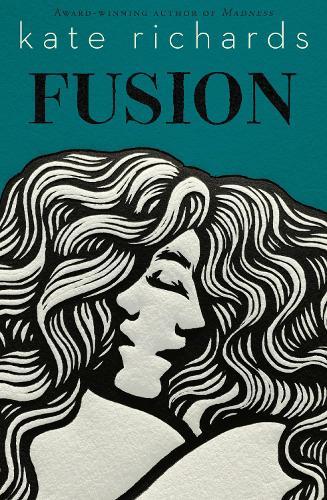 Fusion
Forever entwined, Sea and Serene live isolated in the Australian alpine wilderness, together with Wren - the young man who helps care for them. Each have found peace in this wild, fierce landscape, and they live in harmony, largely self-sufficient.
One day Wren discovers a woman on the road nearby, badly injured and unconscious. He brings her back to the cottage, and he and the twins nurse her back to health. But the arrival of this outsider shatters the dynamic within, with unforeseen consequences.
Lyrical and poetic, Fusion is a unique and haunting modern-gothic tale that has at its heart questions of selfhood, dependency, difference and love. It is the compelling first novel by the award-winning author of Madness: A Memoir.
Review
Conjoined twins Sea and Serene live in an isolated shack in the Australian Alps with Wren, the young man who cares for them. Up among the snow gums they grow their own vegetables and ferment their own wine. Largely self-sufficient, they've turned their backs on a world that turned on them. One day, Wren discovers a woman badly injured and unconscious on the side of the road. He brings her home but fears the worst. The twins slowly nurse her back to health like the many birds and mammals they've found injured around their homestead.
Used to solitude and protected from the judging eyes of others, the household first meets the stranger with fear. The twins worry about her reaction when she awakens to their strangeness and to the outré existence the three of them have carved out. The three slowly prepare themselves for the inevitable moment when sleeping beauty will awaken.
This beautiful and unknowable stranger becomes a welcome distraction, bringing a new perspective to the asocial group. But soon enough the new dynamic threatens to break the peace the three of them have cultivated, high up and away from everyone else. The more time she spends there, the more unanswerable questions develop, revealing the tragic pasts of all involved.
Fusion is a dark Australian Gothic fairy tale in a lyrical mode. At its heart, the novel questions identity, dependence, isolation and difference. Despite a deep vein of grief, loss, and isolation that runs through the novel, it never stops offering an alternative to despair: hope. It is a strange, bold, eerie debut novel from the author of Madness: A Memoir.
---
This item is not currently in-stock. It can be ordered online and is expected to ship in 3-6 days
Please note, our stock data is updated overnight, and availability may change throughout the day. Prices are subject to change without notice.