Island of a Thousand Mirrors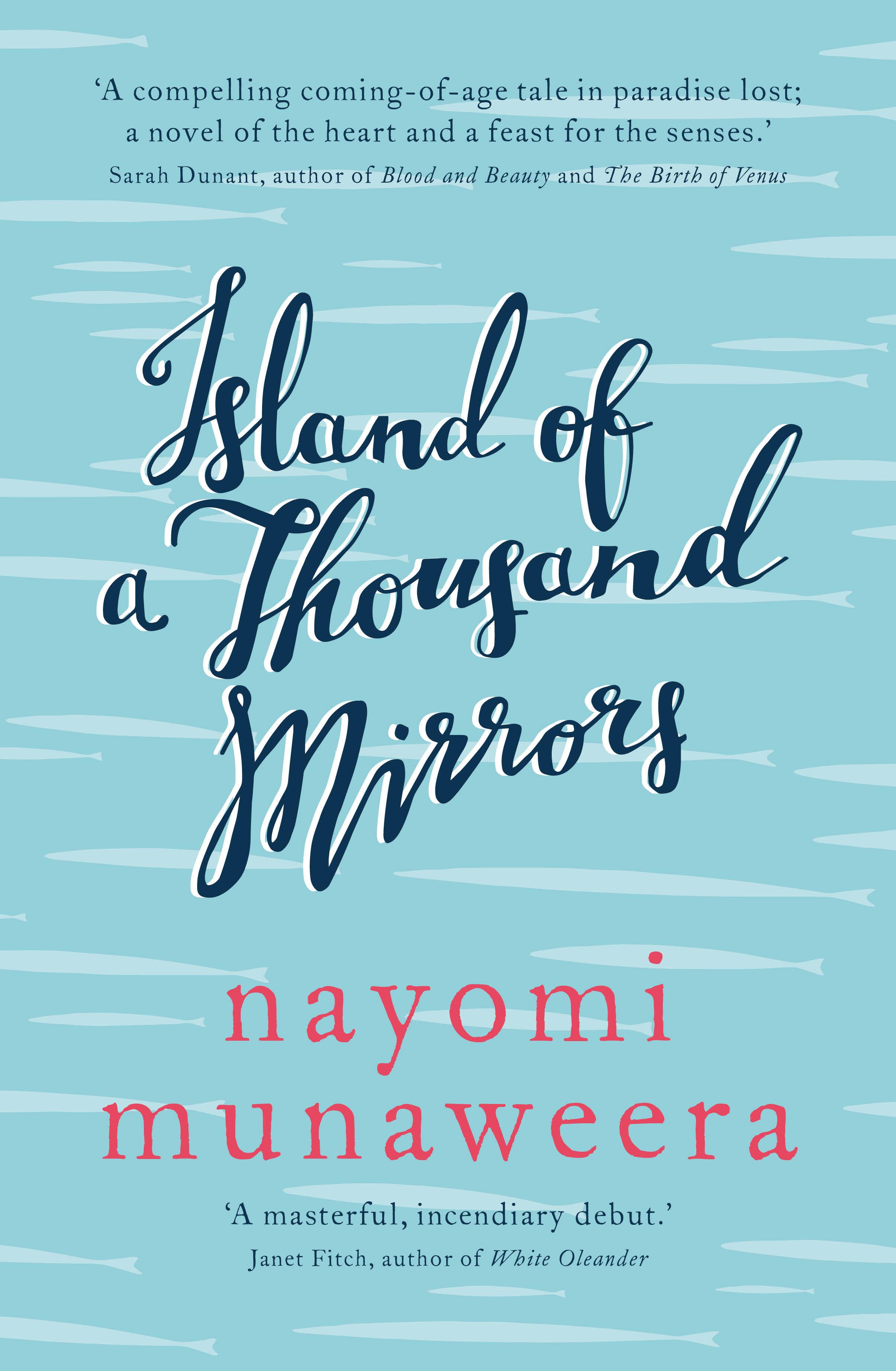 Island of a Thousand Mirrors
Before violence tore apart the tapestry of Sri Lanka and turned its pristine beaches red, there were two families. Yasodhara tells the story of her own Sinhala family, rich in love, with everything they could ask for. As a child in idyllic Colombo, Yasodhara's and her siblings' lives are shaped by social hierarchies, their parents' ambitions, teenage love and, subtly, the differences between Tamil and Sinhala people; but the peace is shattered by the tragedies of war. Yasodhara's family escapes to Los Angeles. But Yasodhara's life has already become intertwined with a young Tamil girl's …
Saraswathie is living in the active war zone of Sri Lanka, and hopes to become a teacher. But her dreams for the future are abruptly stamped out when she is arrested by a group of Sinhala soldiers and pulled into the very heart of the conflict that she has tried so hard to avoid - a conflict that, eventually, will connect her and Yasodhara in unexpected ways.
'By turns tender, beautiful, and devastating,
Island of A Thousand Mirrors
is a deeply resonant tale of an unraveling Sri Lanka. Incredibly moving, complex, and with prose you may want to eat, this debut is a triumph.' NoViolet Bulawayo, award-winning author of We Need New Names
Review
Island of a Thousand Mirrors tells the stories of two Sri Lankan women, and their families, as they grow up in a country torn apart by civil war. The novel begins gently with the history of Yasodhara, a Sinhalese girl of Colombo. There are sparkling descriptions of family life and a childhood by the ocean, with only a few signs of the ethnic tensions that will lead to civil war. When Yasodhara's family moves to the USA, the emotions and events of their lives as new immigrants relate deeply and inescapably to the place they have left behind.
The book intensifies as it progresses: the characters age, there are love affairs, marriages and heartaches. The civil war escalates. Saraswathie, the second narrator, is from a Tamil family of the north, who has been directly and irreparably affected by the war. Her story is truly harrowing. The book is cautiously balanced, and both families are swept up in unavoidable conflict and suffer brutal losses.
Nayomi Munaweera's stunning language evokes powerful sights, sounds and smells of the setting, and from the first page it is clear that the central character of this novel is Sri Lanka – Island of a Thousand Mirrors is as much a coming-of-age story for the nation as it is for the protagonists. The ending brings the narrators together in a close that is tragic yet still optimistic. This is a compelling debut with a big scope; at just over 200 pages, it has an emotional weight that seems to surpass its length. The sharp, intimate detailing of events makes it extremely memorable, and it is sure to leave a whole reel of striking moments with any reader.
---
Kim Gruschow works as a booksller at Readings Hawthorn.
This item is not currently in-stock, but it's available to order online.
Please note, we cannot guarantee delivery in time for Christmas after Wednesday 1 December. Click here for more information.
Please note, our stock data is updated overnight, and availability may change throughout the day. Prices are subject to change without notice.