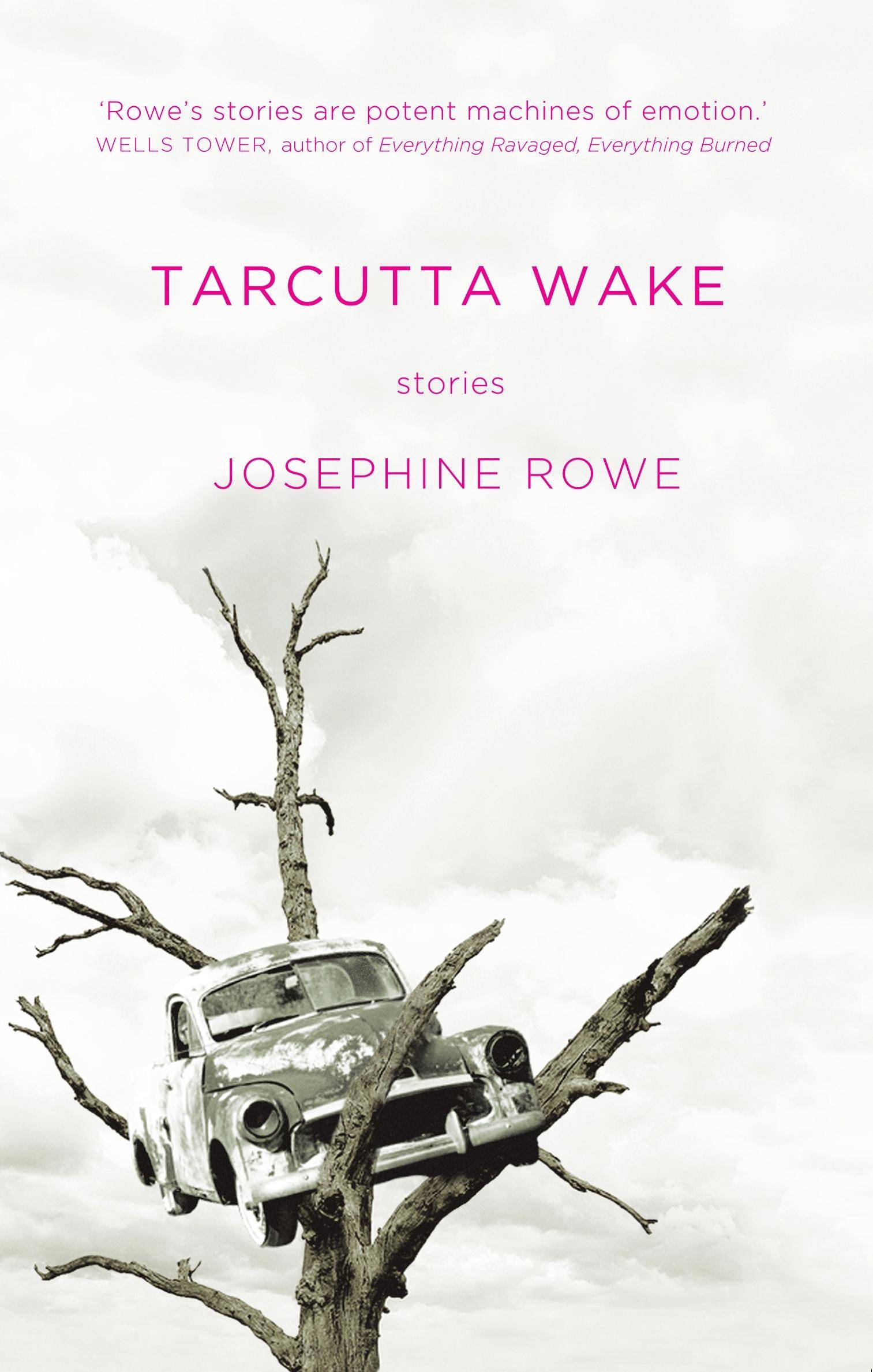 Tarcutta Wake
This collection announces the arrival of an exciting new talent in Australian fiction. In short vignettes and longer stories, Josephine Rowe explores the idea of things that are left behind: souvenirs and scars, or memories, values and prejudice.
A mother drives north to Brisbane with her young sons, who watch her and try to decipher her buried grief; two photographers document a nation's guilt in pictures of its people's hands; in Western Australia an underground club plays jazz to nostalgic patrons dreaming of America's deep south; a young woman struggles to define herself among the litter of objects an old lover left behind; an artist's model aches from posing while the artist draws shipwrecked boats along the lines of her spine.
Rowe captures everyday life in restrained poetic prose, exploring themes of collective memory and guilt, permanence and impermanence, and inherited beliefs.
Review
Josephine Rowe is a Melbourne writer who has been quietly accumulating adulation for some years now. In truth, Tarcutta Wake is her fourth collection of very short stories, although the first two were self-published and were more like artworks than books, and the third, How a Moth Becomes a Boat, with minor changes, was a re-publication of the second.
Rowe's stories are nearly always very short. A couple of pages usually. Sometimes only a paragraph. Her characters are normally lost, in a vague way, sidelined somehow by mild poverty, by mild addiction, recovering from barely disclosed past lives or from relationships that seem perpetually unresolved. It's fitting then, that this, her latest collection, is named after Tarcutta, a town halfway between Melbourne and Sydney, and well known round those parts as a changeover point for truck drivers.
In the title story, a group of friends and family gather there to release the ashes of a dead man into the river: 'We walk single or double file along the side of the highway until finally we stand by the pitiful creek, eleven of us, our good shoes sinking into the mud.' The soggy middle ground between hope and despair is Rowe's natural territory. In another story, the sound of a man singing somewhere in the building next door somehow redeems the narrator's drab suburban share-house existence: 'His voice made these things better than they were, lifting them above the seedy and the broken and the dangerous, so that they became something else.'
For Rowe too, ordinary objects are at once revelatory and oppressive: damp cardboard boxes that haven't been unpacked, someone else's old blood stains on a mattress, or the random, nearly aphoristic, nearly meaningless titles of old books glanced at, unthinkingly, in a moment of tragedy. Rowe has a wonderful eye for these tiny moments of domestic significance, the ambiguous, brimming detail, and while some of these stories work better than others, her prose always manages to be both startling and mysterious without ever parading itself or feeling fought for.
This is a book to be read slowly and savoured. And, while I promised myself that I wouldn't use the word exquisite to describe these stories, knowing in advance something of what to expect, that's exactly what they are. I kept finishing them and hearing myself say, 'Wow', out loud, involuntarily, as if I had just watched some intricate origami thing unfolding on its own, like magic.
---
Miles Allinson works at Readings St Kilda. www.mrcurly.blogspot.com
This item is in-stock and will ship in 2-3 business days
Please note, our stock data is updated overnight, and availability may change throughout the day. Prices are subject to change without notice.