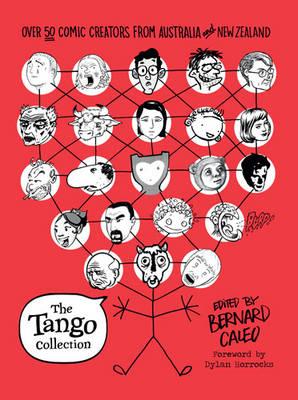 The Tango Collection
'Here you'll find some of the most memorable comics by cartoonists from Australia and New Zealand - from the haunting hallucinations of Jo Waite to the methodical precision of Bruce Mutard. There's humour, joy, pain, pleasure and queasy recognition to be found here. Stories of sadness and loss, domestic familiarity, youthful passion, perversity and lust. Because Tango is, after all, a romance comic. Love, like food, can deliver nausea or bliss in equal portions. And isn't that what life is all about?' Dylan Horrocks The Tango Collection is the perfect introduction for anyone curious about this exciting and versatile storytelling medium.
This item is in-stock and will ship in 2-3 business days
Please note, our stock data is updated overnight, and availability may change throughout the day. Prices are subject to change without notice.