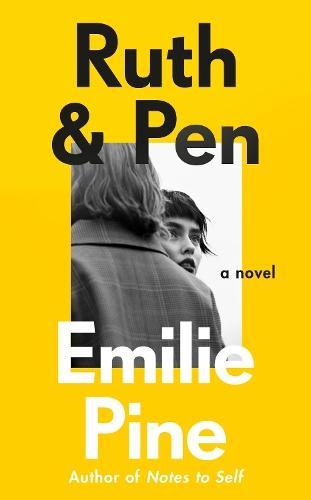 Ruth & Pen
Dublin, 7 October 2019
One day, one city, two women: Ruth and Pen. Neither known to the other, but both asking themselves the same questions: how to be with others and how, when the world doesn't seem willing to make space for them, to be with themselves?
Ruth's marriage to Aidan is in crisis. Today she needs to make a choice - to stay or not to stay, to take the risk of reaching out, or to pull up the drawbridge.
For teenage Pen, today is the day the words will flow, and she will speak her truth to Alice, to ask for what she so desperately wants.
Deeply involving, poignant and radiantly intelligent, it is a portrait of the limits of grief and love, of how we navigate our inner and outer landscapes, and the tender courage demanded by the simple, daily quest of living.
Review
There isn't much to physically connect Ruth and Pen beyond a few chance encounters that unfold one pivotal October day as they go about their lives in Dublin (much like another famous book set in that city, their story takes place over a single day). Ruth is a middle-aged therapist whose marriage to Aiden is in sharp decline. She is stuck in a liminal space, trying to decide whether to leave or to stay. Pen – short for Penelope – is a neuro-divergent teenage girl, skipping school to attend a climate change rally with her friend (and crush) Alice. On the surface, these two women don't seem to have much in common. But each is preoccupied by the same questions: questions of love and belonging, family and community. Through them Emilie Pine asks how can we bridge the divide between the self and others and how can we bridge the divides that exist within us?
In many ways, this book could be titled Ruth & Aiden & Pen & Alice. These relationships form the core of the book, and we even get a chapter recounted from Aiden's perspective. Aiden and Alice are fully realised characters, rather than props for the struggles (internal and external) of the titular protagonists. Through her gorgeous portraits of these four characters, Pine takes her reader on a journey through the grief, love, pain, loss, and hope that define the human experience. Pine is best known for her raw and intimate 2019 essay collection Notes to Self. In Ruth and Pen, her first novel, she has harnessed the power, tenderness, and even humour that characterised these essays to create a stunning work of fiction that announces her arrival as an exciting new voice in Irish literature.
---
This item is in-stock and will ship in 2-3 business days
Please note, our stock data is updated overnight, and availability may change throughout the day. Prices are subject to change without notice.