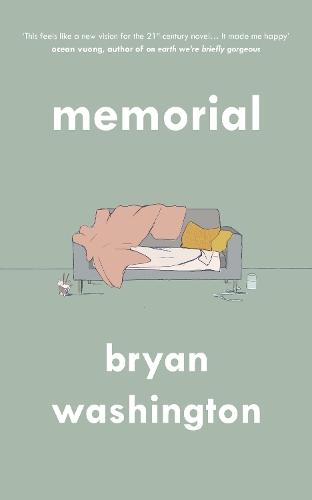 Memorial
Benson and Mike are two young guys who live together in Houston. Mike is a Japanese-American chef at a Mexican restaurant and Benson's a Black day care teacher, and they've been together for a few years - good years - but now they're not sure why they're still a couple.
There's the sex, sure, and the meals Mike cooks for Benson, and, well, they love each other. But when Mike finds out his estranged father is dying is Osaka just as his acerbic Japanese mother, Mitsuko, arrives in Texas for a visit, Mike picks up and flies across the world to say goodbye.
In Japan he undergoes an extraordinary transformation, discovering the truth about his family and his past. Back home, Mitsuko and Benson are stuck living together as unconventional roommates, an absurd domestic situation that ends up meaning more to each of them than they ever could have predicted. Without Mike's immediate pull, Benson begins to push outwards, realising he might just know what he wants out of life and have the goods to get it.
Both men will change in ways that will either make them stronger together, or fracture everything they've ever known. And just maybe they'll all be okay in the end.
Memorial is a funny and profound story about family in all its strange forms, joyful and hard-won vulnerability, becoming who you're supposed to be, and the limits of love.
Review
Houston writer Bryan Washington caused a literary stir with the publication of his terrific debut story collection, Lot, which counts the 2020 International Dylan Thomas Prize and an endorsement from Barack Obama among its many accolades. Memorial is his first novel and it's a compulsively readable book – smart, immersive, very funny, and surprisingly tender.
Mike, a Japanese–American chef, and Benson, a Black childcare educator, both know that their relationship isn't working anymore. They just can't figure out why, or whether to end it, or even how. And when Mike learns his estranged father is dying of cancer in Japan, he decides to jump on a plane to say goodbye – just as his mother arrives for a visit. Left alone with the delightfully acidic Mitsuko for a roommate, Benson finds himself enjoying a strange new companionship while, over in Osaka, Mike attempts to untangle his complicated family history and prepare for his father's death. As the two men grapple with their own expectations and limitations, their relationships with others start to shift in unexpected ways.
Memorial makes for an addictive read. Similar to Edwidge Danticat, Washington incorporates slang into his prose and his fast, punchy dialogue sweeps the reader headlong into the streets and homes of Houston. Washington has a bristling, sharp-edged sense of humour that is undercut with moments of intimacy and vulnerability. Mike and Benson flip between being acutely aware of and oblivious to the power they hold over one another, and as a reader you can't help hoping for them, even when it seems entirely futile. A novel about growing up and breaking up, about the messiness and weirdness of families, about the variances of racial and queer politics, Memorial sits easily among the best new books of 2020.
---
Bronte Coates is the digital content manager and the Readings Prizes manager.
This item is in-stock and will ship in 2-3 business days
Please note, our stock data is updated overnight, and availability may change throughout the day. Prices are subject to change without notice.