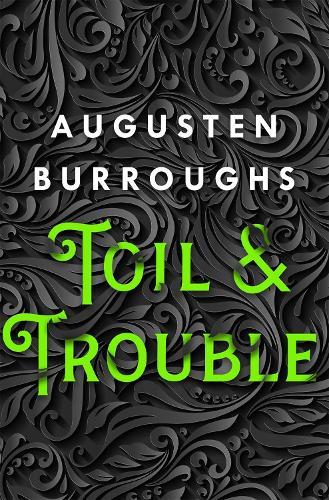 Toil & Trouble: A Memoir
"Here's a partial list of things I don't believe in: God. The Devil. Heaven. Hell. Bigfoot. Ancient Aliens. Past lives. Life after death. Vampires. Zombies. Reiki. Homeopathy. Rolfing. Reflexology. Note that 'witches' and 'witchcraft' are absent from this list. The thing is, I wouldn't believe in them, and I would privately ridicule any idiot who did, except for one thing: I am a witch."
For as long as Augusten Burroughs could remember, he knew things he shouldn't have known. He manifested things that shouldn't have come to pass. And he told exactly no one about this, save one person: his mother. His mother reassured him that it was all perfectly normal, that he was descended from a long line of witches, going back to the days of the early American colonies. And that this family tree was filled with witches. It was a bond that he and his mother shared - until the day she left him in the care of her psychiatrist to be raised in his family (but that's a whole other story). After that, Augusten was on his own. On his own to navigate the world of this tricky power; on his own to either use or misuse this gift.
From the hilarious to the terrifying,
Toil & Trouble
is a chronicle of one man's journey to understand himself, to reconcile the powers he can wield with things with which he is helpless. There are very few things that are coincidences, as you will learn in
Toil & Trouble
. Ghosts are real, trees can want to kill you, beavers are the spawn of Satan, houses are alive, and in the end, love is the most powerful magic of all.
This item is in-stock and will ship in 4-5 business days
We are currently experiencing delays in processing and delivering online orders. Click here for more information.
Please note, our stock data is updated overnight, and availability may change throughout the day. Prices are subject to change without notice.