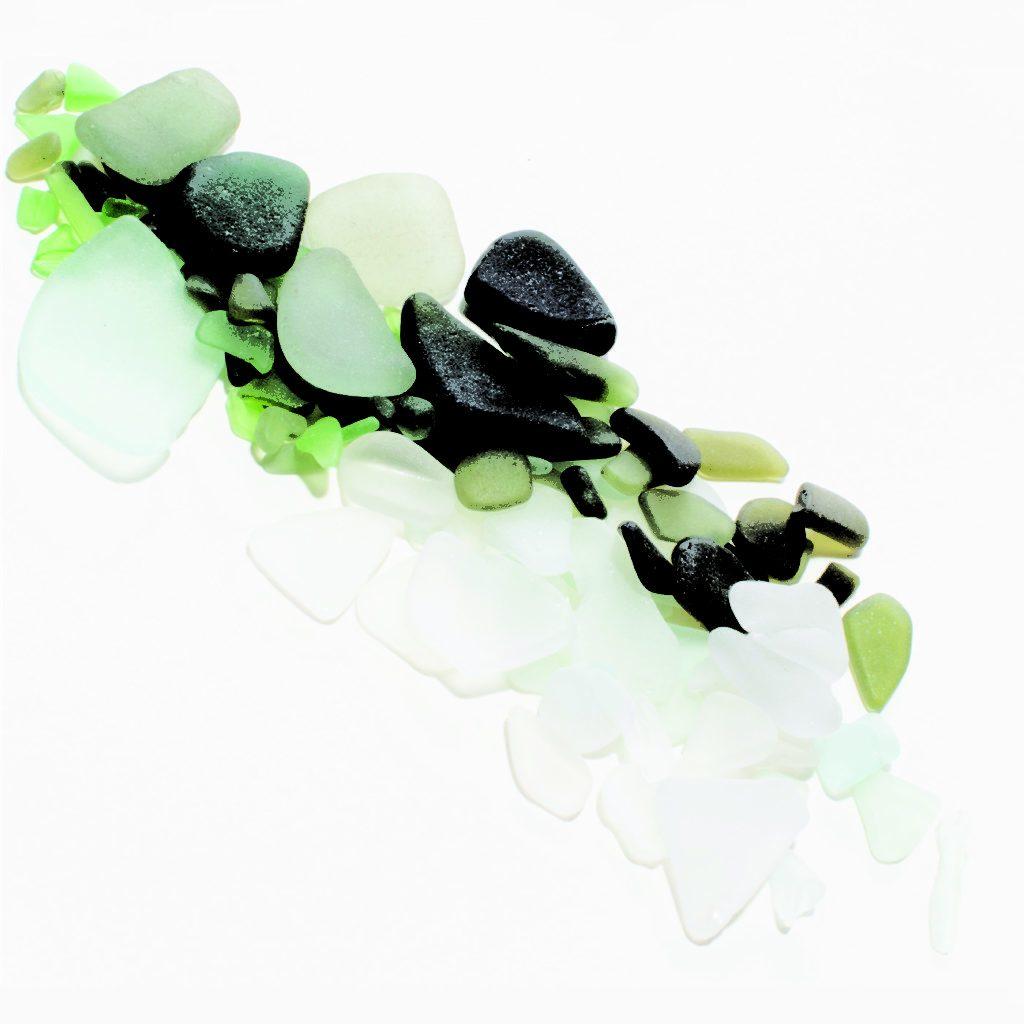 Sea Glass
Sea Glass is the eagerly awaited new album from esteemed Melbourne artist Grand Salvo.
Sea Glass is Grand Salvo's seventh album. This richly allegorical album explores how a single, vivid memory can shape who we are; resurfacing and altering our thoughts and recollections as the years go by. It was recorded using a number of non-western instruments including qanun (Persian dulcimer), kora (African harp), koto (Japanese stringed instrument) and Indian percussion, with a heady female chorus (Laura Jean, Lisa Salvo, Hannah Cameron, Michelle Surowiec) reprised throughout the album.
Review
Paddy Mann's seventh album as Grand Salvo, and – the first in six years – follows his full-hearted embrace of a theme for each record he creates. The opening track, 'A Flux of Moments', swells with the ocean crashing against the shore, and each song cleaves to the sea, and to memories. The sea is rough with the rain, he sings in 'All Those Stars', a track resplendent with small, plucked notes and big, full sounds. It's an ever-changing song, much like many on the album; many of the recordings feel like they contain a multitude of smaller songs inside them, creating a vastness of sound in five minutes.
Mann's voice, night-time smooth, brings to earth the bright, alive notes that open 'In the Shade'. Vocals are a significant instrument in Sea Glass, soft or strong, lending the album an Australian edge, or one so whimsical – as in the near ten-minute long experience that is 'In the Water' – that the voices almost feel more like a dream than an instrument.
It's hard to categorise someone like Mann, a composer who tilts indie folk/pop with an orchestra of instruments from all over the world, adding a beautiful, expansive atmosphere to his music. Memories pull at you with every song; 'The Unquiet Tide' is an understated masterpiece, Mann's voice rolling in and out like waves; 'Strange Days' would be hardly out of place in a mid-century musical, ranging from the jaunty to the melancholy; and the quiet devastation of 'Field of Flowers', a heartbreak of a song that opens old wounds of friendship. The warmer months ahead are conducive to listening to this album as you walk along the sand, look out over the darkness of the sea and think about long-lost childhoods, and new-found albums.
---
Fiona Hardy is our monthly crime fiction columnist, and also blogs about children's books at Fiona The Hardy.
This item is not currently in-stock, but it's available to order online.
Please note, our stock data is updated overnight, and availability may change throughout the day. Prices are subject to change without notice.