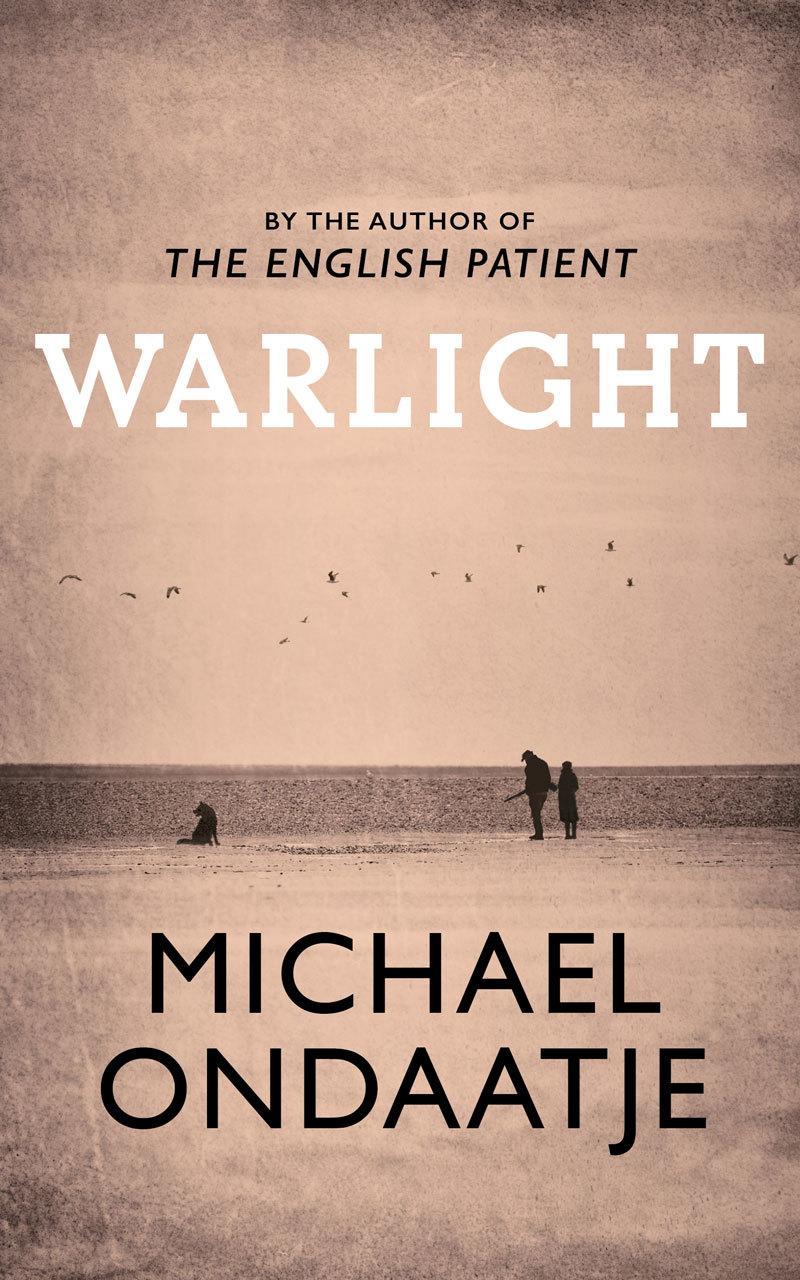 Warlight
In a narrative as mysterious as memory itself - at once both shadowed and luminous - Warlight is a vivid, thrilling novel of violence and love, intrigue and desire.
It is 1945, and London is still reeling from the Blitz and years of war. 14-year-old Nathaniel and his sister, Rachel, are apparently abandoned by their parents, left in the care of an enigmatic figure named The Moth. They suspect he might be a criminal, and grow both more convinced and less concerned as they get to know his eccentric crew of friends: men and women with a shared history, all of whom seem determined now to protect, and educate (in rather unusual ways) Rachel and Nathaniel. But are they really what and who they claim to be?
A dozen years later, Nathaniel begins to uncover all he didn't know or understand in that time, and it is this journey - through reality, recollection, and imagination - that is told in this magnificent novel.
Review
Warlight opens in the ruins of the London Blitz. It's 1945, and fourteen-year-old Nathaniel, and his older sister Rachel, are left in the care of a shifty Dickensian figure they call 'The Moth' and an ex-boxer nicknamed 'The Pimlico Darter'. Their parents depart for Singapore under the guise of their father's new job. But soon enough, things are revealed to be not quite what they seem. Nathaniel looks back to this time – trying to sew together the fragments of the past but encountering ghosts and deafening silences. What was the nature of his parents' work during the war? What are they doing now? Are some pieces of history – public and private – meant to remain a mystery?
Ondaatje has explored life in the shadows of World War II before, in his Booker Prize-winning novel, The English Patient (1992). Warlight is his seventh novel, a masterful fusion of story and style named for the dim light that helped emergency traffic navigate London's streets during its wartime blackouts. From this historical reference point, Ondaatje conjures a narrative of shadows and secrets – a slow-burning intrigue that investigates the nature of memory and truth, of how stories bring order to a life, and how memoir is so often a record of loss and missing parts. As a child, Nathaniel experiences the world as if it's only half-lit. As an adult he tries to see it more clearly – a detective digging into the archives of his own life, working to render his mother, Rose, in particular, as something more than an anonymous figure.
Eerie in tone and poetically minimal, Warlight might confound with its non-linear format and shifting points of view. But any disorientation we experience mirrors Nathaniel's own as he searches for an elusive truth. Is it ever possible to truly know another person? Warlight points to the difficulty in this, but also the need to keep trying.
---
Joanna Di Mattia works as a bookseller at Readings Carlton.
This item is in-stock and will ship in 2-3 business days
We are currently experiencing delays in processing and delivering online orders. Click here for more information.
Please note, our stock data is updated overnight, and availability may change throughout the day. Prices are subject to change without notice.