Origin (Robert Langdon Book 5)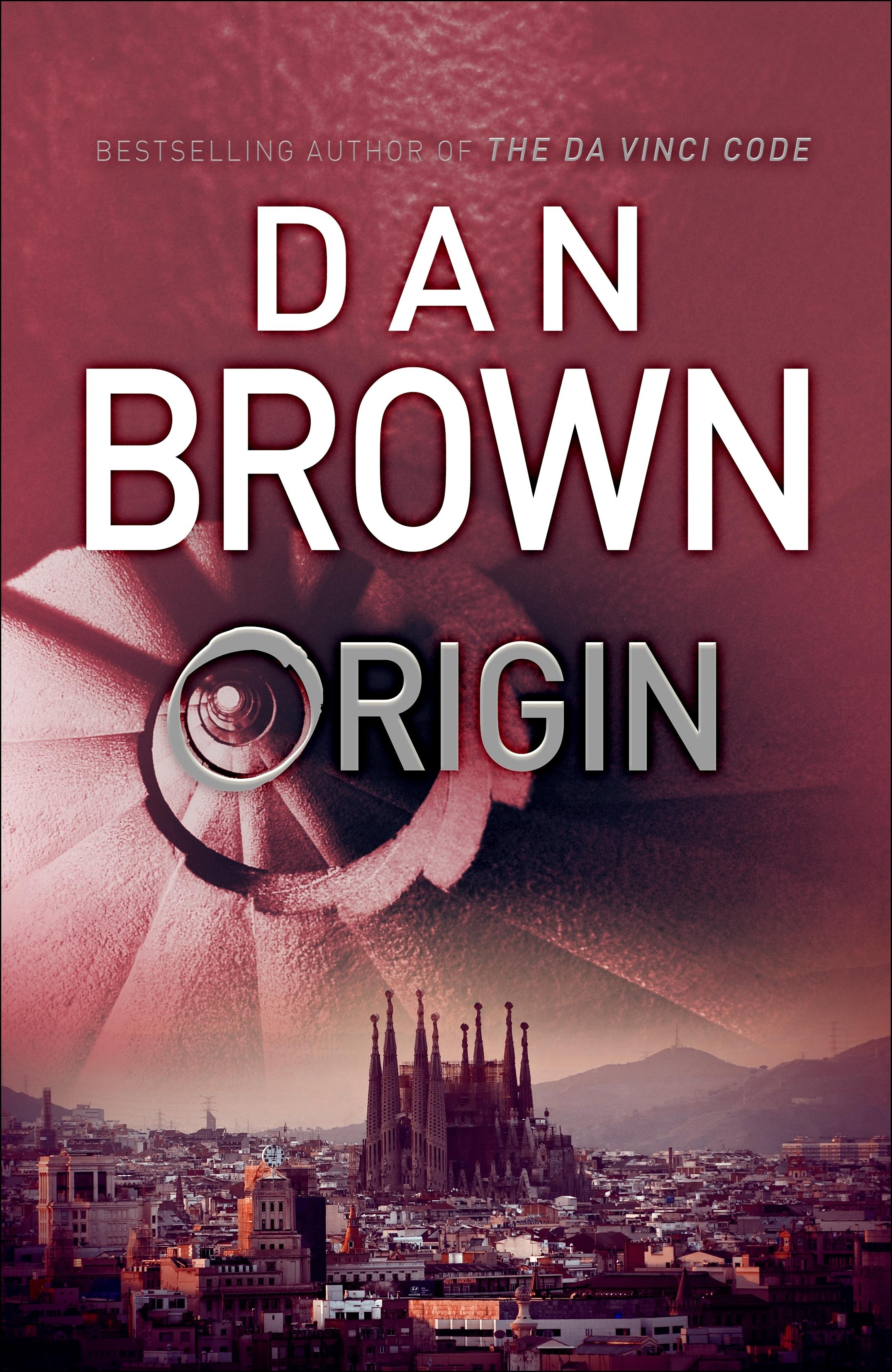 Origin (Robert Langdon Book 5)
Robert Langdon, Harvard professor of symbology and religious iconology, arrives at the Guggenheim Museum Bilbao to attend the unveiling of a discovery that "will change the face of science forever". The evening's host is his friend and former student, Edmond Kirsch, a forty-year-old tech magnate whose dazzling inventions and audacious predictions have made him a controversial figure around the world. This evening is to be no exception: he claims he will reveal an astonishing scientific breakthrough to challenge the fundamentals of human existence.
But Langdon and several hundred other guests are left reeling when the meticulously orchestrated evening is blown apart before Kirsch's precious discovery can be revealed. With his life under threat, Langdon is forced into a desperate bid to escape, along with the museum's director, Ambra Vidal. Together they flee to Barcelona on a perilous quest to locate a cryptic password that will unlock Kirsch's secret.
In order to evade a tormented enemy who is one step ahead of them at every turn, Langdon and Vidal must navigate labyrinthine passageways of hidden history and ancient religion. On a trail marked only by enigmatic symbols and elusive modern art, Langdon and Vidal uncover the clues that will bring them face-to-face with a world-shaking truth that has remained buried - until now.
Review
by Kirrily Ireland
I've just finished reading the final chapters of Origin and feel deeply satiated. It's been four years since Inferno, four years since I last experienced the unique sense of suspense, intrigue and downright awe that I only feel when I read Dan Brown's books.
Origin follows Harvard symbology professor, Robert Langdon, and his newest sidekick, museum curator Ambra Vidal as they race through Barcelona to uncover a ground-breaking scientific discovery that explains life's true origins and destiny. Along the way they combat life-threats, royal commands and the usual codes and riddles that obstruct Langdon on his adventures.
This is genre fiction at its best – Brown has not once failed to shock me with surprises, plot twists and ideas that reach far into science, religion and philosophy, right up to the very last chapter. It doesn't matter if you're new to the world of mysteries and thrillers or if, like me, you've fooled yourself into thinking you're 'prepared' for it after reading Brown's other six novels. He'll get you every time.
As with Brown's earlier books, the many plot threads of Origin are structured to suck you into constant suspense, but it's not only this that makes the book so great. This story's contents, topics and its unveilings come so close to real life that I almost believed I was reading fact, not fiction. This gave me chills and has got me thinking a lot about the world – and even universe – that we live in.
This is the kind of book that you'll want everyone else around you to read so that you'll be able to discuss its juicy details together. There will be times when you'll shake the book, times when you'll sit literally slack-jawed staring at its pages, and times when you'll just laugh because you didn't see it coming. And for this accomplishment, Brown will always be a favourite of mine. Let's just hope it's not another four years until his next one…
---
Kirrily Ireland is one of the teenagers on our 2017/2018 Teen Advisory Board Panel. Find out more here.
This item is not currently in-stock. It can be ordered online and is expected to ship in 3-6 days
Our stock data is updated overnight, and availability may change throughout the day for in-demand items. Please call the relevant shop for the most current stock information. Prices are subject to change without notice.