Illuminae: The Illuminae Files_01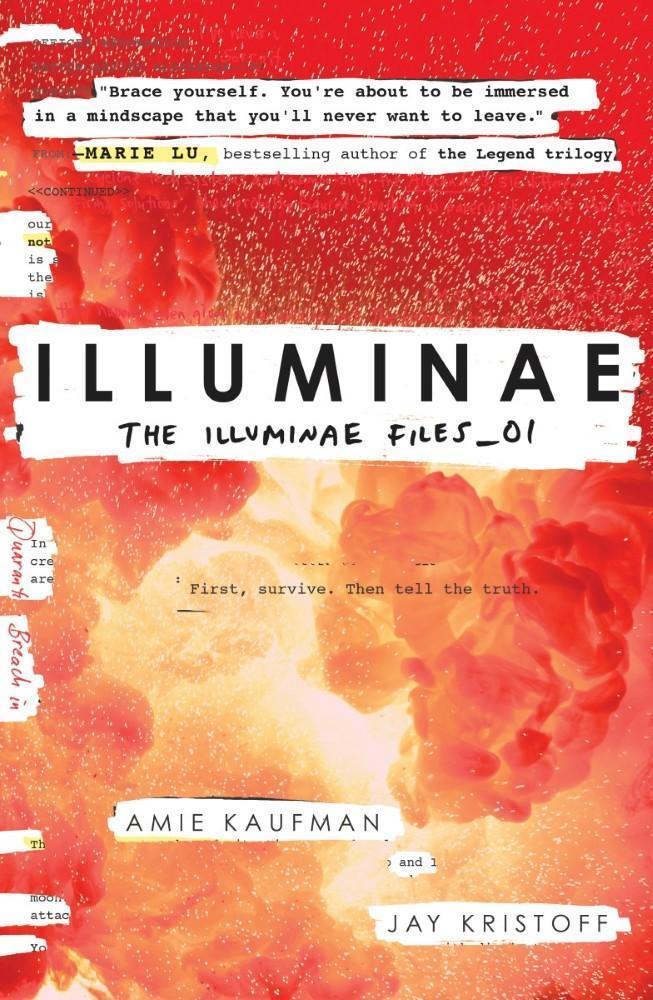 Illuminae: The Illuminae Files_01
Winner of the Gold Inky Award 2016
One moment, Kady Grant and Ezra Mason have nothing bigger to worry about than each other. Specifically, avoiding each other in the wake of their messy break-up. In the next second, their entire world falls apart…
The year is 2375 and one of the mega-corporations that control much of deep space has just fired the opening salvo in an intergalactic war, destroying Kady and Ezra's planet. Forced to flee on a small fleet of crippled rescue ships alongside thousands of other refugees, the fear of enemy warships chasing them down is at first all-consuming but soon becomes the least of their worries.
A deadly plague is ravaging the refugees on the ships; the fleet's AI, which should be protecting them, may actually be an enemy; and High Command is refusing to acknowledge that there may be a serious problem. As Kady plunges into a tangled web of data in search of the truth, she realises that Ezra is possibly the only person who can help her save the refugees before it's too late…
Review
Illuminae is unlike anything I have ever read previously and I loved every moment of it. Engrossing and encompassing, the format follows the structure of a series of documents in various styles, from email and instant messaging to more abstract illustrative pieces. There is enough plot in this book for at least three books, it's so densely packed in, and to say too much would ruin the joy of discovery, but it follows Kady, who lives on an illegal mining colony at the edge of the universe in 2375. A rival tech corporation attacks the colony and massacres the workers and the survivors are forced to flee in damaged spaceships, and that's just the very start of the book!
A truly original and inspiring read that shows great empathy to its characters, and introduced me to my new favourite character – the almost brutally determined Kady – it manages to successfully be both fantastically inspiring and also possess a frank earthiness. The format does require the reader to work more than most books, but this just added a weightiness and meat to the experience. Illuminae is a truly immersive read and well worth checking out. We don't usually give out star ratings in our reviews, but I'd like to make an exception in this case just so I can give it 6 out of 5!
---
Isobel Moore is the Children's Book Buyer at Readings St Kilda.
This item is not currently in-stock, but it's available to order online.
Our stock data is updated overnight, and availability may change throughout the day for in-demand items. Please call the relevant shop for the most current stock information. Prices are subject to change without notice.