Zheng He, The Great Chinese Explorer: A Bilingual Story of Adventure and Discovery (Chinese and English)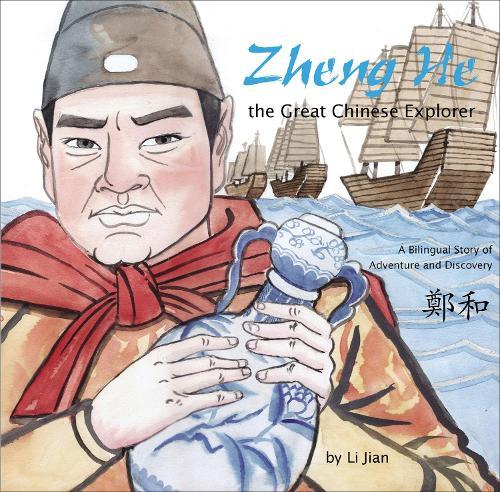 Zheng He, The Great Chinese Explorer: A Bilingual Story of Adventure and Discovery (Chinese and English)
Age range 4 to 8 In the West, legendary explorers like Christopher Columbus, Ernest Shackleton and Sir Edmund Hillary are a recognized part of our history. But in China, that legend belongs to the great explorer Zheng He (1371-1433), who lived during China's renowned Ming Dynasty. Zheng He, the Great Chinese Explorer is a bilingual (English and Chinese) tale of his adventures. When he was a child, Zheng He dreamed of foreign lands, his imagination inspired by the travels of his father and grandfather and the wonderful items they brought back from trading trips to the West. A simple but exotic porcelain vase in cobalt, a color not found in China at the time, drove Zheng He to discover the origins of this unique color-and become one of the most famous explorers in China's history. Over the course of 28 years, Zheng He made seven major expeditions by sea to South and Southeast Asia, the Middle East, and even reaching as far as the east coast of Africa. And after all that travel, his childhood dream finally came true. On the Arabian Peninsula he discovered the beautiful color for which he had been searching, and this unique shade of blue became a trademark of the porcelain of the Ming Dynasty.
This item is not currently in-stock. It can be ordered online and is expected to ship in 3-7 days
Please note, we cannot guarantee delivery in time for Christmas after Wednesday 1 December. Click here for more information.
Please note, our stock data is updated overnight, and availability may change throughout the day. Prices are subject to change without notice.