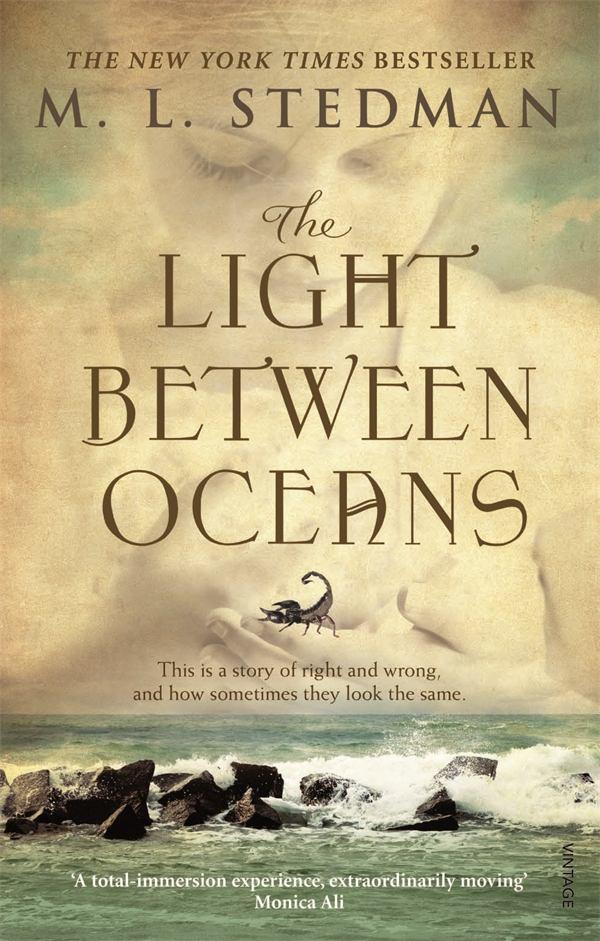 The Light Between Oceans
They break the rules and follow their hearts. What happens next will break yours.



1926. Tom Sherbourne is a young lighthouse keeper on a remote island off Western Australia. The only inhabitants of Janus Rock, he and his wife Isabel live a quiet life, cocooned from the rest of the world. Then one April morning a boat washes ashore carrying a dead man and a crying infant - and the path of the couple's lives hits an unthinkable crossroads. Only years later do they discover the devastating consequences of the decision they made that day - as the baby's real story unfolds…
This mesmerizing Australian novel has been a bestselling book around the world, and Hollywood movie rights were recently snapped up by Dreamworks, with David Heyman (Harry Potter) set to produce. It is the winner of three prestigious ABIA awards, including their 'Book of the Year', and also won the Indie Awards' 'Book of the Year'.
Review
by Laurie Steed
You've got to envy WA expat author M.L. Stedman. Her debut novel The Light Between Oceans was the subject of a bidding war between nine publishers in the United Kingdom, and in the United States was sold for a six-figure sum. It was with some trepidation then, that I approached this book on its Australian release date. I mean, how good could it really be?
The story begins in 1927 with a deceptively simple love story between lighthouse keeper Tom and local girl Isabel on Janus Rock, a fictional isle off the south coast of Western Australia. Their life is irreparably changed by the arrival of a boat carrying a deceased man and his still living baby. What follows is a fascinating exploration into grief, loss and redemption.
Which is not to say the novel focuses on Tom and Isabel exclusively. Really, this book is as much about community as it is about romantic love; its more weighty themes such as fate and moral responsibility are all explored through the various town folk and their notions of right and wrong. To Stedman's credit, said themes are meticulously evaluated and, barring the odd implausible development, the plot, for the most part, is watertight. How watertight? Well, put it this way: I normally hate books like this, and yet was more than happy to be taken on this particular journey.
It's not surprising that The Light Between Oceans was so highly sought after: the writing is exquisite, the imagery vivid, and the plot moves along at a fairly impressive clip. More surprising is the emotional pull of the narrative; the author has created such believable characters that, as a reader, you feel every moment, from first love through to denouement.
This is a beautiful and rewarding novel.
Laurie Steed is a writer and freelance reviewer
This item is in-stock and will ship in 1-2 business days
Our stock data is updated overnight, and availability may change throughout the day for in-demand items. Please call the relevant shop for the most current stock information. Prices are subject to change without notice.