The Bleeding Tree: A Pathway Through Grief Guided by Forests, Folk Tales and the Ritual Year
Hollie Starling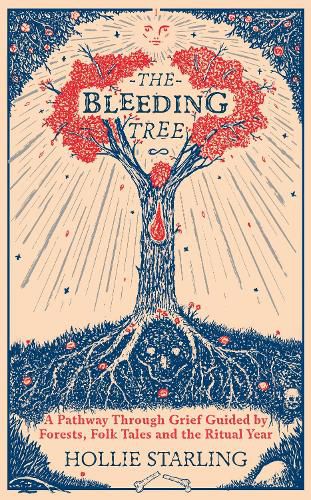 The Bleeding Tree: A Pathway Through Grief Guided by Forests, Folk Tales and the Ritual Year
A poignant memoir of one woman's journey through grief guided by nature, ritual and folk tales
It was the last of the ebbing days, the brink of the new season. It was the murky hours, the clove between sunset and sunrise. It was a tall tree with deep roots and it had been bleeding for a long while.
As summer falls into autumn, Hollie Starling is hit by the heart-stopping news that her father has died by suicide. Thrust into a state of 'grief on hard mode', Hollie feels underserved by current attitudes toward grief and so seeks another way through the dark.
Following her first year without her father, Hollie embraces her lifelong interest in folklore and turns to the healing power of nature, the changing seasons and the rituals of ancient communities. The Bleeding Tree is an unflinching year-zero guidebook to grief that shows us that by looking back to past traditions of bereavement we can all find our own way forward.
'Starling's account of family life is riveting and narrated with grace and honesty, counterpointing the personal with the mythic.' - Irish Times
This item is in-stock at 2 shops and will ship in 3-4 days
Our stock data is updated periodically, and availability may change throughout the day for in-demand items. Please call the relevant shop for the most current stock information. Prices are subject to change without notice.